Fox Sports Arizona broadcaster Todd Walsh flipped out at a woman Wednesday after a car accident in Arizona and attacked her gender and race, according to the woman's account on Facebook.
Krys Poleon said that she "barely clipped" Walsh's vehicle and got out to assess the damage. Walsh was on the phone but snapped when he saw what had happened. Poleon's post:
Got into a car "accident"... if you want to call it that. [joy emoji]

My passenger side mirror barely clipped another guy's mirror. I parked right behind him and got out to ask if i damaged his window. He first looked at me for a few minutes, then got out of his car. He asked me what I needed bc he was on the phone. I explained I was sorry and that I was parallel parking and that I clipped his mirror. He goes to his mirror and continues:

Wtf did you do? Maybe you shouldn't be driving? People like you are ridiculous. I just got into an accident with someone like you who drove off, so I'm calling the cops.

(Someone like me? Yeah you know what he meant...) [confused emoji]

Me: fair enough, I will get my insurance info. He then precedes to block me from getting to my truck and begins to chest bump me and tell me I need to learn how to drive. (Obviously this douche was having a bad day.) But thennnnnn, he needed to make sure he got what was off his chest, and I was the perfect target...

You fucking bitch, you look like a dude, sir, sir, sir. You can't drive bc you're a women, much less a black one. You are disgusting honey. We know people like you can't drive... get a fucking life. Blahhh blahhh blahhhhhh.

Here I am being blocked from my own vehicle while this man feels compelled to now make contact with me over the bumper of a rear mirror. He threatened to call the cops and held his neck in pain. [joy emoji, pointed finger emoji, flushed emoji]

I then let him know I'm already on the line with 911, and As the operator picks up, he yells more fabulous things to me, (I'll leave the rest to your imagination), but it wasn't pretty. I talked to the operator and he then leaves the scene of the incident racing down the street.

Hmmmm... but as you know I'm petty mayonnaise and the one thing that stuck to me was the fact that he had to get racial and misogynistic.

Why????

What does the color of my skin, or my gender have to do with the fact that I accidentally hit your driver side window?

Accidents happen, but you obviously have an issue that deeper than no damage on your driver side side...

He had a badge on but not sure what it said. Here's the pic I got of him after he decided to get aggressive.

Share the hell out of this racist asshole. I will be making sure his employer hears of this... [okay hand emoji]
Poleon also included this photo:
G/O Media may get a commission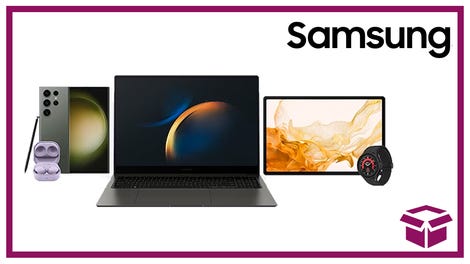 24 hour deals
Discover Samsung - Daily Deal
The man in the photo appears to be wearing an Arizona Diamondbacks shirt and a press pass. Walsh is the pre- and postgame host for Fox Sports Arizona's Diamondbacks and Coyotes broadcasts, as well as an in-game reporter. His Twitter account is currently set to private.

In a comment this morning on the original post, Poleon said that Fox Sports' human resources department had talked to her, as well as a couple of local news stations.
A spokesperson for Fox Sports Arizona confirmed to Deadspin that the man in the photo was Walsh, and released the following statement:
FOX Sports Arizona has become aware of an incident involving Todd Walsh, we are investigating and will take appropriate action once we've concluded that investigation. Our policy is not to comment on personnel matters, so we do not have any further comments at this time.
[FTVLive]
H/t to Joe