Welcome to Tuesday Night Fights, a weekly celebration and analysis of street-fight videos found on YouTube. Tonight's fisticuffs: "A birthday brawl erupts at Chuck E Cheese as a mother holding her baby throws a punch." Tonight's commentator: author/Twitterer Jeff Pearlman. (Coming next week: White Fights!)
My wife is a longtime social worker who has made a career out of advising new parents on childhood problems ranging from feeding patterns to sleep issues.

She has several guiding principles, the first of which is, "When one engages in a brawl inside the neighborhood Chuck-E-Cheese's, place baby gently on the floor before throwing haymakers."

Alas, on this, the wife and I strongly disagree.

The recent Commack, N.Y. Chuck-E-Cheese's fight is not merely awesome on 8,000 different levels — it's also an ideal lesson on how not to wield a tyke during fisticuffs.

The mother in question makes the awful mistake of leading with a right jab while gently cradling her daughter in her left arm. This is a big no-no.

Fists are soft and skin-coated. The skull of a baby, on the other hand, is like a rock. Or, when utilized ideally, the base of a hammer.

Hell, when my children were little, I'd intentionally start fights, using their innocent, oft-sleeping bodies as weapons.

Guy takes the last box of Strawberry Special K in the neighborhood Pathmark? Launch my son at his head.

Woman steals the parking space I was eying? Fuck no—I quick-drop my daughter beneath her front tire.

Death row, motherfucker.

Death row.

Also, who the hell holds a birthday party at a Chuck E. Cheese's and expects peace and tranquility? The restaurants are—without fail—germ-coated odes to state fair port-a-johns (True story: The wife was once eating a slice of pizza at the Yonkers, N.Y. Chuck-E-Cheese's when a roach crossed her plate. We have not returned.), the games were last updated in 1987 and the large animatronic animals are (I'm quite certain) planning to revolt, overtake humanity and gouge our collective eyes out.

Lucy Yang, the Eyewitness News reporter sent to cover the event (ah, local news …), wrapped her report with, "What should have ended with presents and wishes and happy memories is now being investigated by the Suffolk County Police."—and more inane words have never been spoken.

As a parent who has endured, oh, 253 mindless childhood birthday parties, I pray for the day punches are exchanged, or a stripper pops out of a Barbie cake, or the dude dressed as a clown starts ranting to the kiddies about the aliens breeding inside his brain.

Until then, I'll just watch this fight over and over and over.

And smile.
And now, the rest of the Tuesday Night Fights:
• Jersey. (Start of Violence, 0:06)
• This here video is called "Florida Bar Bouncers Caught on Video Attacking Customers; Police Show Up and Arrest Customers Updated VII." Commitment to updating cause drove this one to the top-TNF-tier today, my friends. (SoV, instantly)
• Per YouTuber Cyrise Rivers, "My Bestest security boy at Amtrak had his hands full today! If I woulda known he'd have to break up a scary ghetto girl fight I wouldn't have told him I was bored and needed to be entertained! That cape looks fantastic on you Cliffy!" Aw. (SoV, 0:06)
• "In the video there was a reference made by a woman to 'World Star.' NewsChannel 4 has learned that WORLDSTARHIPHOP is a website that often posts violent fights." Translation: Ain't no one safe at the Quail Springs Mall. (SoV, instantly)
G/O Media may get a commission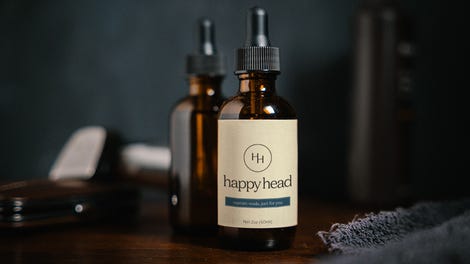 • Your Overstaying One's Welcome One To Grow On:
•If you believe everything a YouTube titler types, this here dust up outside a Manchester nightclub pits an "ex russian kickboxer turned alcoholic" versus "geordie smack head." (SoV, instantly)
• This Taiwanese Parliament brawl is brought to you by Capital Gains Taxes. (SoV, instantly)
• Van Nuys 4 lyfe. Protectcha head, son. (SoV, 0:16)
• The Wide World of Soccer Brawlin' exhibit pits fans from Miami and Orlando against one another. (SoV, pics throughout)
• The "5 Filipinos Vs 30 Chicanos Throw Down!" Intermission Report:
• First, you take their shirt. Then, you take their spirit. Only then will they acknowledge a "shoulder" injury. (SoV, 0:03)
• There's a whole lotta word/slur slanging up in this here jawn from Mad Mushroom Pizza at THE University of Kentucky. (SoV, instantly)
• This is like a cockfight except instead of people watching birds fight, what sound to be birds are watching ladies fight in Morgan County. (SoV, instantly)
• Here's some bros and broettes scrappin in Hermosa Beach. (SoV, 0:38)
• The Huntington-Beach Riot Intermezzo:
• From America's birthplace, a two-part lady confrontation in the streets of South Philadelphia (SoV, instantly). Bonus Coverage: Per Momma Nuclear, "this is how they do in Philly" (SoV, instantly).
• TNF's Beijing Correspondent Anthony Tao checks in with the uplifting "How Many Men Does It Take To Beat Up Female KTV Employees?" (SoV, 0:22)
• Serbian bar fight! (SoV, instantly)
• Well, this purportedly occurred at the "food stamp office" if such a place actually exists. I just think some racist took liberties with the YouTube titling. Or not. (SoV, 0:30)
• The Thailand Curbside Scrap Live Look-In:
• Subway gets in on the whole mass-fight-at-eateries jawn. Good for them. (SoV, instantly)
• Toledo ladies ain't no on ta fuck wit. (SoV, instantly)
• Saturday morning. Moncreif Road. Jacksonville. (SoV, instantly)
• Others: "Seniors Brawl." "Sexy Hot Girl Bar Fight." "Loud Mouth girl gets a beatdown." "Ratchet Fight/Brawl Breaks out and Diner (WorldStar)." "Apartment brawl (fight video)." "Teacher gets beatdown by 13 yr old girl." "TURKISH GIRLS ON THE STREET BRAWL." "Drug dealer beatdown (fight video)." "Street Fight Lo Golpean En Bando 'Christen Middle School.'" "Fight in my neighborhood."
• The "Kinkiboy vs. Raper" Coda: