The Hollywood Reporter caused a stir on Wednesday when the publication's Matthew Belloni tweeted that USA Network parent company NBC Universal is letting WWE's SmackDown Live go to open bidding for a new contract. That was news, but Belloni noted that NBCU bowed out because it believed that the current offer for the rights is three times its current value. Lesley Goldberg's article for THR a couple hours later couched the report a bit more carefully, saying that the deal (emphasis ours) "is expected to close at as much as three times its current value," Wall Street didn't make that distinction. WWE stock closed at a record high $50.31 on Thursday, up $6.72/15.42% from the end of trading on Wednesday.

(While THR isn't clarifying if what the base number was, three times the current Raw rights fee of $80 million per year is $240 million; three times the whole package's $160 million per year fee is $480 million. The former seems significantly more realistic.)
The WWE has had an interesting relationship with the bubble in live sports rights fees. Vince McMahon's company classifies itself as sports programming whenever it's convenient—though there is a desire for other live programming, as the occasional musicals have shown—and it is indeed convenient in this case. The two key WWE shows, Monday Night Raw and SmackDown, both air live; the idea is that, as with live sports, doing so makes them relatively DVR-proof. Until recently, though, it didn't necessarily seem like WWE would ever reap those rewards to a significant degree. Their last new deal, in 2014, was about a 50 percent increase over the previous one, even after Vince McMahon promised an analyst on one of the WWE investor calls that the analyst could put him in a hammerlock if the existing deal wasn't doubled in value. The hammerlock never happened, but the deal did lead to an attempted class action lawsuit (well, two; they were merged) which didn't go anywhere. This was thanks in part to the confidential source for evidence used in the amended complaint outing himself while also denying that he ever fed info to the plaintiffs.
This new report from THR, though, makes sense for a number of reasons. There have been various signs pointing to WWE getting a sizable increase in domestic rights fees, although one this big was unexpected.
Last week's news that the ESPN+ streaming service will be picking up 15 live UFC cards a year and some ancillary programming suggested that WWE could be ready to hit paydirt; Sports Business Daily and Deadline both peg that deal at $150 million/year. UFC cards of indeterminate quality being priced at $10 million apiece—the same amount that an upper-mid tier pay-per-view would bring in—is striking mostly for what an unabashed loss leader it is. There's no indication that ESPN is bidding on any WWE programming, but that kind of money for programming that, barring pay-per-view quality cards, has no hope of a WWE-sized audience, much less significant profit, means that we're now in a different world.
So, who is in the mix for WWE rights, then? A March Sporting News report and the feature story in this week's Wrestling Observer Newsletter both say it's Fox. Where it gets particularly interesting, though, is that Fox was earmarking Monday Night Raw for its broadcast Fox network, with SmackDown heading to Fox Sports 1 on cable. While that would create a significant gap between the two shows, it's also an incredible opportunity. WWE has never had a weekly show on one of the major broadcast networks; it has syndicated shows to network affiliates, run occasional network specials, and mostly settled for second-tier networks like UPN and MyNetworkTV for non-cable programming. Fox is most definitely one of the major networks, and would give WWE's flagship show the kind of exposure it's never had before, while also potentially boosting the brand with demographics that are less likely to have pay TV service. It also says a lot that Fox would be willing to give up what has often (if not necessarily recently) been a flagship night for the network to a niche show that fills the whole night's prime time schedule. With Fox only programming two hours in prime time, that would also rid the world of the slog that is the three-hour version of Raw, which has been airing weekly for almost six years.
G/O Media may get a commission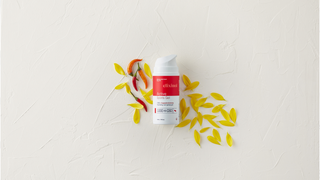 It stands to reason that such an opportunity—well, on top of Ronda Rousey's arrival as a full-time wrestler upping the number of interested parties—is precisely why the NBC Universal bid is so high. Depending on what kind of matching rights they have, if Fox's offer was even close on money, it is a better deal, both for the increased exposure for Raw and by making the show more appealing by slimming it down. That's a huge caveat, though, thanks to the past history between WWE and USA.
WWE programming has been part of USA Network since before it was even USA Network. Outside of spaces like their Wikipedia entry, it's largely a forgotten bit of history that USA launched in 1977 as Madison Square Garden Network. A separate, national entity from the regional cable network of the same name, it carried sports, pro wrestling included, from the titular arena, which had previously aired on HBO. Both before and after it adopted its current name in 1980, the network carried WWE events from MSG and sometimes other venues (mainly the Capital Centre in Landover, Maryland) before eventually picking up weekly wrestling from Vince McMahon's company in 1983. That relationship would expand over the years, with the wrestling shows always garnering strong ratings and eventually Raw emerging as a live, weekly series. In 2000, with WWE at peak popularity, Viacom made a $28.6 million per year (plus ad inventory) offer for the package across TNN (later Spike and now Paramount Network), MTV, and UPN (the broadcast network that merged into The CW). USA tried to match it, sued when WWE refused, and lost in federal court when a judge sided with WWE, saying that USA didn't match the extra benefits in "its own failed effort to match that agreement."
That deal expired in 2005, at which point WWE tried to play Viacom and USA against each other. Viacom decided to end negotiations publicly, killing WWE's leverage and forcing them into a deal with USA wherein the network retained all of the sponsor inventory for themselves. To really rub it in, Spike also tried to bleep every mention of USA on their last episode of Raw, even running a "technical difficulties" screen when the announcers tried to overload the seven second delay. The two sides made a deal to allow the plugs about halfway through the show, but it was an ugly end to the relationship. So ugly, in fact, that Dave Meltzer reported in 2014 that, when Spike cancelled Impact Wrestling, they made a point to give the promotion extra time to find a new network so as not to behave as malevolently as they did at the end of the WWE deal. It takes a lot to chasten a TV network.
WWE's increasing price has a great deal to do with how both the company and pro wrestling in general are viewed these days. It took decades, but WWE's insistence that it is an entertainment producer has finally paid off: "You know it's fake, right?" is just not something that you really hear anymore. If that's not an issue, then the perception that pro wrestling is built on a con fades away; what's left is a perfectly mainstream entertainment product. Media coverage of pro wrestling, buoyed by longtime fans getting jobs in sports and entertainment newsrooms everywhere, is more widespread and accepting than ever before. The upward trend continues today.
One individual deserves special credit here, too, but it may not be who you're expecting: Stephanie McMahon. Having slowly transitioned out of her role overseeing the creative team, she was named WWE's Chief Brand Officer in November 2013. As her father Vince has moved out of the public eye, Stephanie became not only the public face of the company along with husband and fellow executive Paul "Triple H" Levesque, but she's out in front in the places that matter in the business world. She not only represents WWE's charity initiatives, but is also the one profiled by fawning business (and sometimes female-branded) media outlets. Perhaps most importantly, she is also the one who travelled the world on an Eisenhower Fellowship. She may come off as transparently rehearsed to the average wrestling fan, but in the business world, that's not a flaw. She's a pro, and she's clearly done her job well. If you're going to credit any individuals with the rights money that's headed WWE's way, Stephanie McMahon and Rousey deserve it the most.
---
David Bixenspan is a freelance writer from Brooklyn, NY who co-hosts the Between The Sheets podcast every Monday at BetweenTheSheetsPod.com and everywhere else that podcasts are available. You can follow him on Twitter at @davidbix and view his portfolio at Clippings.me/davidbix