A little under four years ago, WWE radically overhauled its business model with the launch of WWE Network, a subscription video streaming platform. The main selling point was that each and every pay-per-view event that the company produced—events which went for $54.95 in HD, and even more for WrestleMania—would be included with the monthly subscription price of just $9.99. It was a good deal, but it turned out that keeping subscribers engaged took a lot more than discounted PPVs. As a result, the network's programming has shifted several times throughout its existence. On Tuesday, at the Global TMT Conference in Las Vegas, WWE CFO George Barrios spoke of that evolution. In particular, just one day after the release of two years' worth of early '80s Mid-Atlantic Championship Wrestling shows, Barrios relayed his fellow executives' "shock" at how much traditional in-ring wrestling subscribers watched and how that shaped the programming.

That, as much as anything else, sums up the struggles that WWE Network has faced in its first four years. The technology and price were and are fine; the issue is just how weak a grasp WWE had on what the service was and how subscribers were using it. This is not a new development, either. WWE's fundamental misunderstanding of its network's own appeal was evident as early as the initial rollout.
I think back to the announcement at the 2014 Consumer Electronics Show. The WWE swag bags handed out to media in attendance included Google Chromecast devices, which seemed strange mostly because Chromecast wasn't on the WWE Network's announced list of supported devices. A few months later, at a media lunch promoting the network's "Legends House" reality show, they once again handed out the same unsupported streaming sticks. Chromecast support did eventually get added...in February 2017, three years after the launch.
With every single pay-per-view being on the network, WrestleMania included, WWE had to come up with an answer for how they would keep subscribers from simply dropping the service after the biggest show of the year. At first, the league held up the words "six month commitment" as such an answer. Subscribers would still pay for the service month to month, as with other streaming services like Netflix, but they were locked in for six months a la cell phone service contracts. In actuality, the only thing holding a subscriber to the six month commitment was being unable to cancel directly through the website during that period. You could still turn off the network's recurring billing permission in PayPal, which is a standard way of unsubscribing to numerous services, or otherwise find ways to render your payment method insufficient. WWE would not be attempting to hold anyone to their commitment; it was like it didn't exist, which was hard to explain to shareholders. They eventually dropped the commitment.
On the content end, things weren't much better. At the original announcement of the network, WWE's "complete home video library" was promised. Four years later, nothing of the sort has ever surfaced. Some classic programming—mainly early episodes of Monday Night Raw, were added to the archives regularly, while others, like ECW episodes, quickly stopped being added; just a handful of shows were available for months-long stretches of the early days. Binge-watching seemed like a foreign concept at the time and WWE's linear television "network", which runs 24/7 and serves markets like Canada where WWE Network is on cable, was a clear priority above all else. Original programming, aside from a few in-ring shows like NXT, was limited mostly to talking head shows and documentaries that, judging from the wrestlers' appearances, had all been in the can for well over a year. The documentaries, in particular a series on WrestleMania, fell off a cliff in quality after a certain point, with large portions seemingly lifted from existing DVD releases.
Those dwindling programming updates coincided with the departure of digital chief Perkins Miller, who left WWE for the NFL just two months after the launch. Matthew Singerman, who headed up programming, was gone a few weeks later. It took the company six months to find Lou Schwartz, who effectively replaced Miller, but he only lasted five months on the job according to his LinkedIn page; his firing wasn't reported publicly for months after that. Singerman's replacement, Lisa Fox, was a veteran of WWE's TV side, working there in one job or another since 1995, but she was also out of the company within about a year of taking over network programming. The last word, from a December 2016 article about WWE's corporate structure for VICE Sports, saw Chief Revenue Officer Michelle Wilson saying that "I think some could argue that George [Barrios] and I co-lead the network." She added, though, that "Ultimately George and I obviously report to Vince [McMahon]."
The programming of the network eventually stabilized, and is now substantially different from what it was at the time of its launch. Originally, each night of the week had some kind of premiere on the linear stream, like one of the network's documentary or VH1-ish talking head shows, on top of in-ring programming like NXT and WWE Superstars. Now, other than NXT and 205 Live, which replaced Superstars, there's nothing on the network with a set weekly time slot; most of the other new programming—usually interview shows or the occasional documentary—debuts after Raw's traditional TV airing, but not every week. The classic weekly wrestling shows, while not released on a set schedule, are now released in a more readily digestible way, usually coming in drops of a few years' worth at a time. The result is much more in line with what was originally expected of WWE Network, and bears little resemblance to the original, ass-backwards idea of only adding shows to the archive after they had been scheduled and aired on the linear channel.
G/O Media may get a commission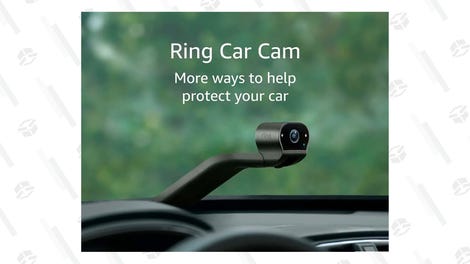 Perhaps owing to Vince McMahon's history of wanting to prove himself as more than a wrestling promoter, the WWE Network has never really been a "wrestling channel" of the sort that everyone kind of expected. The linear stream, which gets most of the promotional energy, rarely makes use of the hundreds of hours of old wrestling shows available in the promotion's on-demand archives. As a result, said linear stream is incredibly repetitive; thanks to the relatively limited amount of other programming that the network has produced, it couldn't be any other way. This persists despite both what Barrios said this week and what the service's rankings (driven by on-demand viewing) bear out: Subscribers to a pro wrestling streaming service generally want to watch pro wrestling.
Maybe it's better now, and the service is absolutely successful, but the feeling that the WWE Network braintrust just doesn't get what they're selling still persists. In spite of a large week-to-week archive of wrestling shows—broadcasts that were hugely popular on both national and regional television and which go back 36 years—the service is still almost entirely marketed just to current WWE fans. With the exception of some commercials on regional sports networks around the launch in 2014, there has been no effort on WWE's part to win over the lapsed wrestling fans who stopped watching in 2001 when Turner Broadcasting's WCW folded.
There have also never been any market-specific ad buys to push certain content. We've seen this as recently as this week, when WWE Network uploaded two years of shows from Mid-Atlantic, the company that morphed into WCW and which has one of the most enduring legacies of any of the old regional wrestling territories. Every year, independent promoters in North Carolina are able to capitalize on Mid-Atlantic's history with major shows and fan conventions; WWE even piggy-backed on that with a very successful card in Greensboro in November. But in spite of the relatively minimal expense, there's been no effort to tell anyone in that region that they can now relive the great matches of their childhood for $9.99. It's not so much a blown lay-up as it is a refusal to take the lay-up in the first place, because why would anyone who likes pro wrestling not just watch WWE?
---
David Bixenspan is a freelance writer from Brooklyn, NY who co-hosts the Between The Sheets podcast every Monday at BetweenTheSheetsPod.com and everywhere else that podcasts are eavailable. You can follow him on Twitter at @davidbix and view his portfolio at Clippings.me/davidbix.