On Tuesday Jan. 16, at 10:00 p.m. ET, WWE will debut a new, limited run show on Facebook called Mixed Match Challenge. It's a tournament of teams, each with one male and one female wrestler. It might be fun or it might not, but what's more important is that the show is WWE's first proper in-ring program to be developed specifically for a third-party streaming platform. While WWE does have an incredibly popular YouTube channel, Mixed Match Challenge is a compliment to the promotion's main shows on traditional television and their own streaming WWE Network platform. It will be a relatively short form show, just 20 minutes each week with one match, and given that the stakes for the winners are literally a charitable donation whatever happens on Facebook seems unlikely to impact other shows' storylines. It doesn't sound significant, admittedly, but it might be.

The debut of Mixed Match Challenge comes as WWE is negotiating its next TV contract; the current one ends in September 2019. Reportedly, this next deal has included negotiations with Fox Sports; Facebook, as it prepares to make a bigger push into the video space, appears to be in the running as well. WWE also heavily pushes its social media engagement to both investors and attendees at business conferences, almost to a fault. The company's reflexive bragging has a sort of oafish comedy about it, most notably the tendency to boast of its Twitter and Facebook following by giving the combined number of followers across all company and talent accounts, which invariably means counting numerous people multiple times. WWE is especially proud of its online following in India, despite India being a hotspot for traffic bots. This isn't to say that WWE doesn't have legitimately impressive numbers on social media—it does, and as of this writing Social Blade's YouTube rankings have WWE's channel in 2nd place for views and 27th place for subscribers. It's just that they can't stop at the facts.
WWE's current deals with NBC Universal's USA Network and E! Entertainment Television, which were worth a total of $180 million last year, were negotiated in 2014, after Vince McMahon had assured stockholders that their then-current rate would be doubled. Instead, the average across the life of the deal went up by about 50 percent over the previous contract, something that McMahon said on an investors' call was negatively affected by the then-recent WWE Network launch, although he also said that he wasn't sure how. An attempt at a shareholder lawsuit didn't go anywhere, but briefly made news when an amended complaint included what was alleged to be insider WWE knowledge from a confidential witness (who later pushed back in an affidavit against what the plaintiffs said he said). During the negotiations, the company's stock surged, then took a steep drop when the deal was announced. The cycle is repeating itself again as we speak, thanks in part to just one analyst saying that WWE should get $400 million annually. Without a bidding war, which didn't happen last time, there's no reason to expect that. If there is a battle, of course, all bets are off.
Onscreen, the build for the new Facebook series has been notable mostly for the segments setting it up, which are far from the usual cookie cutter WWE fare.

Many of the initial hype videos feature the wrestlers cutting seemingly improvised promos into cell phone cameras; as it happens, these promos were generally far superior to the promotion's usual, more tightly scripted output. More recently, the clips in which the wrestlers learn their partners' identities have been absolutely delightful: Whether it's The Miz's glee at teaming with the undefeated Asuka, Jimmy Uso discovering that he's teaming with his (actual) wife, Naomi, Shinsuke Nakamura photobombing Natalya, or especially Sami Zayn using a disguise to ask Becky Lynch to join him, everything has been much more fun and loose than any of what we see on Raw and Smackdown. As a general rule, WWE products that haven't been managed by Vince McMahon and television production head Kevin Dunn tend to have this goofy tone; you see it, for example, on a lot of their old YouTube-exclusive short form shows. That said, given this project's stakes for the promotion it seems unlikely that McMahon and Dunn weren't in charge, even though Paul "Triple H" Levesque and Michael Cole have taken over some of their day to day production duties at television tapings.
It's not just the tone that makes Mixed Match Challenge feel like something not exactly in WWE canon. Heroes and villains teaming up, let alone in a tournament billed as being for charity—the prize will be donated to a charity of the winners' choice, a la celebrity game show appearances—is not the usual WWE stuff. The result could be both a lot of fun and very weird. Whether it will have a larger significance to WWE's future is a story to watch in the coming months.
G/O Media may get a commission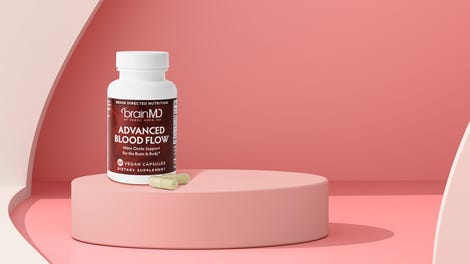 ---
David Bixenspan is a freelance writer from Brooklyn, NY who co-hosts the Between The Sheets podcast every Monday at BetweenTheSheetsPod.com and everywhere else that podcasts are eavailable. You can follow him on Twitter at @davidbix and view his portfolio at Clippings.me/davidbix.