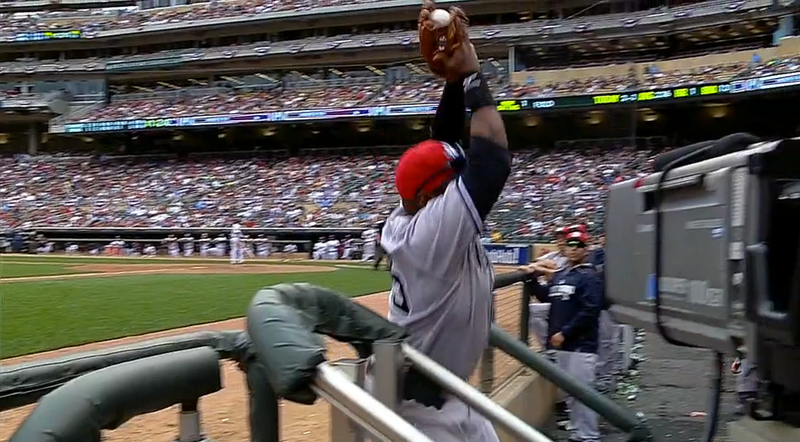 OK, this catch by Yankees rookie Zelous Wheeler—who's got a quality name—didn't count as an out, but it was still pretty wild.
Wheeler was falling into the dugout as he caught the fly ball in the bottom of the ninth, and though umpires initially ruled it as a catch, Twins manager Ron Gardenhire asked them to review. The play shouldn't have been reviewable, but apparently the umpires forgot and did it anyway.
Since Wheeler wasn't actually in the field of play when he caught the ball, it didn't count. Drag a foot next time, man.
H/t to Jeff