There wasn't a whole lot to say about Andrew Wiggins in the early part of the season, because before dunking all over Kevin Love, he wasn't really doing much to get excited about. Lately, however, the 19-year-old rookie has started to look like a pretty damn good NBA player.
Wiggins scored 25 points on 10-of-16 shooting in a loss to the Suns last night, missing the potential game-winning three just as time expired. Given how hot Wiggins had been shooting during the game, it was actually kind of shocking that he didn't hit that game-winner, thus cementing his first Big Moment as a pro.
Big Moment or not, there's still plenty to get excited about in Wiggins's recent play. Ever since throwing the hammer down on the man he was traded for, Wiggins has scored 21 points per game, shot 51 percent from the floor, and knocked down 42 percent of his three-point shots. It's just eight games, but that is a startlingly efficient run for a teenaged wing player on a dreadful team.
Aside from the numbers, Wiggins is simply starting to look like an NBA player. Watch his highlight reel from last night—you won't see one spectacular, jaw-dropping moment, but rather a collection of plays in which Wiggins has the unmistakable look of a guy who knows how to do damage in an NBA game.
There's a slew of quick-trigger jumpers from the wing, a nifty finish in transition, a muscled-in layup out of the post, and then, at about the 3:10 mark, there's that spin-and-drive that's been his signature move since high school. Wiggins has been playing like this throughout his streak of good games, and he's taken on the look of a polished NBA player, one with an array of skills that you can point at and say, "Yeah, that move is going to work for him for a long time."
G/O Media may get a commission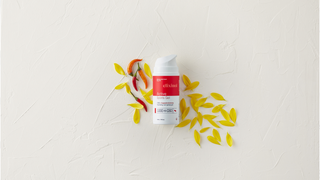 Who the hell knows how good Andrew Wiggins will eventually end up being. It was always dumb to try and anoint him as the next LeBron because he can jump real high, but it's just as dumb to write him off as nothing more than the next James Posey on the strength of a few catch-all advanced stats. When you dig down into the component parts of his game, you discover things like the fact that he's already a bit of a beast when posting up on the left block (Synergy has him at 1.04 points per possession on 50 such plays), and a solid pick-and-roll ball-hander (1.25 points per possession on 35 plays). A player's impact can be measured as the sum of these parts in the big-bucket stats, but tracking growth, especially just a few dozen games into a career, requires finer instruments.
You see those strengths in the highlights from his recent run of quality games, and they're strengths that can eventually be combined with other burgeoning skills to create a solid, multifaceted NBA game. Based on how he's been playing recently, Wiggins might get to that point sooner than later.