Because no one reads the newspaper, and SportsCenter's anchors are too perky for this early in the morning, Deadspin combs the best of the broadsheets and internets to bring you everything you need to know to start your day.
• Via about a million of you. Between the the booger and the buggery and James Brown's colloquy with the talking baby, yesterday's AFC championship was so full of regressive behavior that it's a wonder they didn't cut to Jim Nantz tidying up around the press box. I hereby dub this game the Freud Bowl.
• SI.com's Jim Trotter on Jay Cutler:
Cutler appeared genuinely hurt when asked about the comments, saying: "No comment on that." He then turned his back to reporters, fiddled with some things on a shelf and bit his lip as tears welled.
G/O Media may get a commission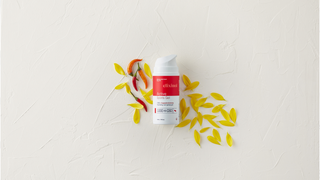 More on Cutler later.
• B.J. Raji, the large jello mold who more or less finished off the Bears with a pick-six, had dropped into pass coverage only five times this year, according to Dom Capers.
• Jonathan Givony checks in with Ricky Rubio, who in 28 games this season is shooting 32 percent from the floor and 11 of 61 from three and who plans to enter the NBA approximately never.
• Jack LaLanne is dead.
• Gus Johnson had a funny exchange with a correspondent from Smile Politely, the online magazine in Champaign-Urbana, Ill. (a town whose idea of an alternative news source until recently was the Thrifty Nickel).
Gus was curious about Smile Politely's status as the local alternative news source. "You mean gay?" he asked.

"Well, there's that," I told him. "We have a lot of LGBT, and indie rock."

"... and sports," added Chris.

"That's cool," Gus concluded. "I live in Chelsea."
* * * * *
Good morning.