Is seven years too long to keep a pair of underwear?

On this episode of Ask a Clean Person: The Podcast, Dave and I are talking all about your butts. It was the most fun, you guys! I know moms aren't supposed to play favorites, but my favorite episodes are the ones like this, where we do a deep dive into people's personal behavior, the type of stuff that's not usually discussed among friends. Got similar topics you're interested in? Please, for the love, let me know.
The two personal behaviors in question are 1. when and under what circumstances you're replacing underwear, and 2. what you're using to get your butts clean. You guys are using some weird stuff to wipe your butts, and I'm very excited about it — but not nearly as excited as I was to tell Dave about gym underwear.
The timing was also perfect, because the next episode is gonna be all about gym clothes, including gym underwear, and I've got some questions for you.
Do you have different styles of underwear for different uses? Will you tell me about your taxonomy of underpants? Will you take this poll?
G/O Media may get a commission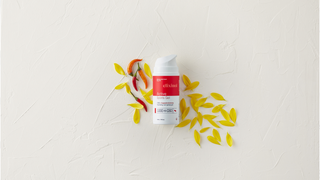 Over in our bonus episode, it's rapidfire discussion time! We covered The Price Is Right, the most popular ~unusual~ baby name in New Hampshire, giving a guy your phone number, Claws, and the return of the Hate Mailbag!
You can subscribe to Ask a Clean Person: The Podcast in Acast, iTunes, PlayerFM, Stitcher and all the other places you'd expect to find podcasts. For bonus episodes and all sorts of other cool rewards, head over to Patreon to help underwrite our show. Got Qs for the pod? Email Jolie with the subject line CLEANCAST.