The NHL Closer is written by the five Staal brothers of Melt Your Face-Off. I know what you're thinking: aren't there only four Staal brothers? Silly Deadspinner. You're forgetting Tito.
In Philly, We Love to Chant for Best Picture Winners. Up until this season, I can't imagine the Wachovia Center faithful had the name "Marty" on top of their list of supportive unison incantations. Thanks to a certain netminder just over the River in Jersey, any chanting of said name was done in the spirit of mocking (as well as quiet jealousy). However, that Martin has been dispatched from the 2008 Stanley Cup Playoffs, and the Flyers goalie Marty Biron remains. Much to the chagrin of the Montreal Canadiens.
Game 3 moved the Eastern Conference semifinals to Philly last night, and as in the previous two contests, the Orange and Black grabbed the lead and did their best to hang on for dear life, at the mercy of Biron's waffleboard. Before the scoring commenced, an entire period of tempers and tension prevailed. Derian Hatcher, who will be making a larger impact later in this Closer, garnered one of four roughing minors incurred with two minutes left in the period. Steve Downie was in rare form in the first as well, if by "rare form" you mean "an inexperienced rookie who takes dumb penalties." Montreal controlled the play, hitting the iron twice and falling victim to a Biron stick save on a Saku Koivu breakaway early on.
In Round 2, Habs' goalie Carey Price must have came back completely naked, as his lack of padded protection made it easy for the Flyers to score just about any time they fired the puck. Scottie Upshall turned a quick transition and a Joffrey Lupul pass into a 1-0 lead. And after a Lasse Kukkonen penalty for the puberty-favorite Holding the Stick, Mike Richards picked off the puck at the point and fired from afar past the naked Price. And so that Flyers didn't have to defend their most dangerous lead in hockey, R.J. Umberger nonchalantly scored his fifth of the playoffs to enter 2nd intermission up 3-0. Three goals on seven shots in the period? Yep, lack of equipment must be the reason.
When the 3rd period began, neither Price nor the hockey sticks of the Philadelphia returned to action. After two Montreal power play goals and a mere two Flyer shots on reserve Jaroslav Halak, the Flyers had hung on for the 3-2 win. But the real story? Derian "Ice Floe" Hatcher's 10 minute misconduct for boarding/elbowing/facecrushing Francis Bouillon into the glass behind Biron.
G/O Media may get a commission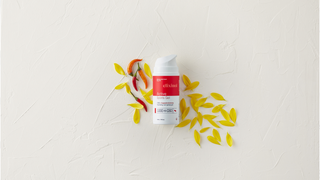 In other news, Mike Knuble is questionable for Game 4. Animosity, on the other hand, is probable.
Puckdumps
The last remnant of ESPN's Hockey coverage, coaching in Tampa? Stranger suits have happened. [ Kukla's Korner]
If Sean Avery is the Blueshirts' Fulton Reed, a certain former perennial all-star is their Kenny Wu. [ Globe and Mail]
And finally, surely you remember Sylvain Turgeon. You know, of the Hartford Turgeons? Ok, most of you probably don't remember him. And if you do, it's probably not because of his pugilistic skills: