The Dyson DC65 is your favorite vacuum, and today only, Amazon's selling refurbs for $250. That's still pretty steep, but Dysons are built to last, and your floors will thank you. [refurb Dyson DC65 Multi Floor Upright Vacuum Cleaner, $250]
---
You're probably most familiar with the iRobot's Roomba vacuums, but if your house has a lot of tile, laminate, or hardwood, the Braava is the same concept, applied to a mop. We've never seen it cheaper. [iRobot Braava 320 Floor Mopping Robot, $120]
G/O Media may get a commission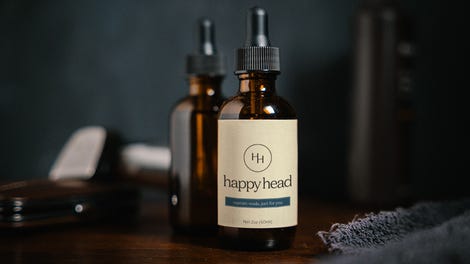 ---
If your wiper blades are starting to streak, Amazon's offering a pair of Rain-X Latitudes for just $23 today. All you have to do is pick the two you want, add them to your cart, and you'll see the discount at checkout. You can even mix and match sizes, so you can almost certainly find a combination that will work for your car. [Two Rain-X Latitude Wiper Blades, $23]
Note: The discount will only work on blades shipped and sold by Amazon directly. No third party sellers.
---
While I probably wouldn't use this keyboard or mouse as my daily driver, this is a great deal if you want a backup set, or need something to control a home theater PC from across the room. Logitech claims that the mouse can run for five months on a set of batteries, and the keyboard can last up to 15, both of which put my respective Apple peripherals to shame. [Logitech MK320 Wireless Combo, $20]
---
The airline-safe Gerber Shard incorporates six different tools into a single piece of metal the size of a key. It's an add-on item, unfortunately, so you'll need to buy some other stuff to ship with it, but it's never been cheaper. [Gerber Shard Keychain Tool, $3]
---
The grind is the most important part of a good cup of coffee, and this well-reviewed Cuisinart burr mill features an 18 position grind selector for everything from espresso to french press. [Cuisinart CBM-18N Programmable Conical Burr Mill, $72]
---
This highly-rated ratcheting wrench set comes with a lifetime limited warranty, and has never been cheaper. [Stanley 7-Piece Ratcheting Wrench Set, SAE, $20]
---
These external battery packs are fairly small at 2600mAh, but that's enough to at least give your phone a few extra hours of juice, and it can attach directly to your keychain. [Samsung Powered 2600 mAh Keychain Powercharger, $9]

---
Here are three Aukey Bluetooth speaker deals. All highly-rated, and all very cheap.
---
All three films for one great price. [ Back to the Future: 25th Anniversary Trilogy, $30]
---
Update: Code is expired
If your Wi-Fi network has a few dead spots in your house, a powerline adapter can deliver connectivity through your electrical wiring, no installation required. This Linksys model normally sells for over $60, but a special promo code today takes more than 50% off. [LINKSYS PLSK400-NP Powerline AV 4-Port Network Adapter Kit, $30 after promo code EMCANKX44]
---
There was a brief weekend deal on these high capacity Eneloop Pro AA batteries, but if you missed out, they're down to $14 today. These actually have fewer charge cycles than standard Eneloops (which were overwhelmingly voted your favorite battery), but they also have 20% more capacity. [Panasonic BK-3HCCA4BA eneloop pro AA High Capacity 4-Pack, $14]

---
It's one thing to keep your phone at 100% during a road trip, but with this hub, you can keep all of your gadgets fully juiced. [Saicoo 8A/40W 5-Port Smart Car Charger, $13 with code 8KAVBUA7]
---
Before you go out and buy a DJI Phantom 2 Vision+ (which is still down to $999, by the way), you should practice with something cheaper. [UDI U818A 2.4GHz 4 CH 6 Axis Gyro RC Quadcopter with Camera, $58]
---
This is one of the better price/mAh ratios we've seen on a USB battery pack. [ Aukey 20000mAh External Battery Pack Power Bank, $27 with code S76A86Y6]
---
Don't settle for Apple's overpriced Lightning cables.
Aukey MFi-Certified 3' Lightning Cable ($8) | Amazon | Promo code XP2SESID
---
---
---
Inventory
---
Home
Kitchen
Fitness
Camping & Outdoors
Tools
Auto
Kids
Apparel
Bonus
---
Media
---
Movies & TV
Books & Magazines
Apps
Gaming
---
Tech
---
Storage
Power
Headphones
Home Theater
Computers & Accessories
Phones and Tablets
Photography
---
We're in the process of ramping up our Facebook content, and we'd love if you liked us and told your friends to do the same. We promise to put things that you actually want to see in your news feed.
---
Commerce covers the best products on Kinja Gear, finds you deals on those products on Kinja Deals, and asks you about your favorites on Kinja Co-Op, click here to learn more. We operate independently of Editorial and Advertising, and if you buy something through our posts, we may get a small share of the sale. We want your feedback.