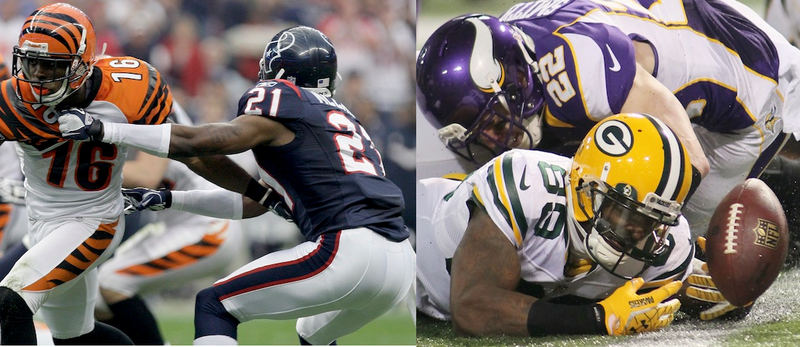 Cincinnati at Houston (NBC), 4:30 p.m.: The Texans may have the superior record but they backed into the playoffs, losing three of their last four, while the Bengals haven't lost a game by more than one point since Week 9. Plus, it'd be more fun if they won, so root for them.
Minnesota at Green Bay (NBC), 8;00 p.m.: Less than a week since their classic in Minnesota, the Packers and Vikings meet again for a game that has even more riding on it. Adrian Peterson wants to return kicks, Norm Macdonald's picking Minnesota (+7.5), Joe Webb, who didn't throw a pass all year, might start because of Christian Ponder's sore elbow, and Clay Matthews is promising that the Packers defense will hold Adrian Peterson to no more than 199 yards—not 200! not 201!—so that may not bode all that well for the Packers.
NFL playoffs! Let us know if anything needs immediate GIFing in the game thread below, and talk amongst yourselves. We'll blip back when game two starts up.