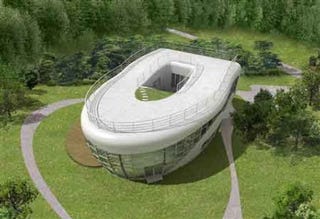 Drew Magary's Thursday Afternoon NFL Dick Joke Jamboroo runs every Thursday during the NFL season. Find more of his stuff at his Twitter feed.
Oh, Christ. The Super Bowl bye weekend. Is there anything worse, besides the 30 consecutive bye weekends that immediately follow the Super Bowl? I say not. But there is something we can do to occupy ourselves in the interim. There is a way for us to get together and bond over a common subject. And that subject is poop.
People have long derided poopy humor. And to those people, I say EAT SHIT. Poop is what we all have in common. It's what we do in our most private moments, when we are at our most introspective. It's what connects us. Binds us. Makes us stink up the office bathroom. Poop is nothing to scoff at. Poop is universal, necessary, life-affirming. And if you've ever shat your pants in your life, it helps to know that you are not alone in your suffering. Here now are true stories from our readers of their poopiest encounters. So sit back, relax, and squeeze one out as we take a moment to come together in the spirit of buttwurst.
Zeke sends in a story I call WHO STOLE THE POOPIES FROM THE POOPY JAR?
So my family (working class mother, father, me, my brother) were forced to move into a 2 bedroom apartment after a house fire. I didn't have a bedroom, I just slept on the couch. We had a bunch of people over for an evening of late teen early twenties drinking fun. The night progresses seemingly perfectly, I pass out on the couch to the sounds of one of my friends barfing in the shitter. Now, for reference purposes, there is a second bathroom upstairs. Seems like a good end to a fun night.

I wake up, hung-over, tired, so I just kind of loaf around the living room for a few hours, and gather my wits. About noon time my dad comes home and walks into the kitchen and screams "WHAT THE FUCK IS THIS????" I get up, look over, and find a nice sized pile of shit on the kitchen floor. I'm like "I didn't do that, I didn't see anyone do that, I don't know what the fuck happened". Connect some dots and we figure out the only possible culprit is a fella that we referred to as "Crazy Ron", because well he was crazy.

We asked him what happened, and said that while friend that was puking in the bathroom downstairs was puking he passed out. So Ron didn't want to go upstairs and disturb my parents slumber, he thought it would be a better idea to shit into a grocery store plastic bag. One problem, he completely whiffed. When he saw the carnage that ensued, he split the premises lickety split.
LeNoceur sends in a story I call POOPZ N THE HOOD:
It's been almost 20 years, and I think I'm finally ready to talk about it.

High school. Two of my friends and I are going to get something to eat, and then swing by to pick up another friend from work before we go out and engage in wild high school antics, like bowling (yes, we were losers). We decide to eat at a famous local pub/burger joint. I attack with gusto a 1/2 pounder, rare, slathered in bacon and cheese. I don't even need to chew, the thing is so greasy and delicious.

We hit the road, for the 20-minute drive to pick up the fourth guy. An ominous rumbling begins emanating from my abdomen. Then an urgent gurgling. No way am I going to make 20 minutes. I activate Sphincter Lockdown Protocol, and inform the driver that we need to make an IMMEDIATE pit stop. Unfortunately, our route is taking us through one of the worst hoods in St. Louis (I-70 and N. Broadway), a place where a bunch of white private school kids don't even want to stop for a red light if they can help it. But there's no choice. My lower abdomen is blowing up like a balloon, and wave after wave of bowel convulsions is slamming against my anus like a medieval battering ram.

My buddy peels into a gas station. My brain is receiving urgent, Star Trek-type messages from my sphincter. "Shield integrity down to 15 percent, Captain. I don't think we can take another hit." I jump out of the car before it comes to a stop, and waddle as fast as I can, ass cheeks clenched, to the exterior bathroom. OH NO. NONONONONO. Because it's the hood, you need a key to the bathroom, to prevent the heroin addicts from using it as a shooting gallery. I shout to my friend, because there is no way I can move a muscle at this point and still preserve the seal. He runs to get the key from the bulletproof glass-encased attendant.

Too late. A trickle, then a stream, of gooey feces is now filling my skivvies and trickling down the backs of my legs. I get the key and head in, making for the toilet and trying not to look at it too closely. An enormous flood of chunky brown liquid exits me in a steaming glop, splashing my already-filthy ass liberally. The stench burns my eyes.

It's then that I notice there is no toilet paper.

My boxers are shot; I gingerly toss them on top of the overflowing trash can. I will be forced to use those nonabsorbent, semi-cardboard brown paper towels for cleanup. I pump the paper towel dispenser...and the last six inches of towel drops into my hand. It might as well be a Q-Tip for all the good it's going to do. I have shit all over my ass and legs. There is shit all over the toilet from the backs of my shit-smeared thighs. My boxers are gone; I have shit on my socks and shoes. This is one of* the worst days of my young life.

A knock on the door. There is a guy outside whose kid needs to use the bathroom. "Daddy, I have to go now!" I hear the kid wail. Well, it's not going to get any better just standing here. I take off my shoes, and rinse them in the sink. I take off my socks and use the clean parts to wipe myself off the best I can before tossing them on the trash can with the boxers. There's shit on my shorts, too, but not TOO much, so I slide them back on with no underwear. The guy is pounding on the door now, the kid is practically crying. I open the door, don't even look at them, and bolt like a motherfucker for the car. Fuck the key—I left that on the sink. The kid was probably scarred for life upon entering, and has never used a public bathroom again.

Now, of course, I still have a good deal of shit on me, and I smell to high heaven. We stop by the guy's house we are picking up from work, tell his mom some story about him asking us to pick up something for him. I hit the bathroom, clean up for real and borrow some of his clothes to change into. Then we picked him up and went bowling.
How about a good ol' fashioned poopy war story? "Hot" Carl Monday sends in a story he calls POOP FORCE ONE:
During the Kosovo War in 1999 I was stationed in Aviano, Italy in support of the NATO bombing campaign taking place. We were working around the clock for 50 straight days even though there really wasn't a lot of action taking place for the planes we worked on. When we finally had a day off, a couple buddies and myself decided to have a good time in the Italian city of Pordanone. We started drinking wine at 8 a.m. (because drinking beer that early would have made us look like alcoholic Americans, and we were specifically told several times not to make asses of ourselves). We spent the day barhopping and purchasing Italian pornography (which was amazingly hardcore and available in every mom and pop store).

Needless to say, we were pretty drunk by the time it got dark. We met up with some females who happened to be in our squadron. They flew on the planes but stayed at different hotel than the maintenance people, and invited us up to a rooftop deck for another round of drinks.

While we were on the roof, I realized I had to take a shit. For some reason, none of the girls were on the roof at the time, and my friends and I came up with the great idea for me to shit off the top of a ten story building. After brainstorming, we decided the best course of action would be for me to step up on the ledge, drop my pants and have one person holding each arm as I squeezed out the turd. This worked amazingly well, and I was able to sneak the shit out within a few seconds. As planned, the poop made quite a splat when it hit the ground, and we all had a good laugh. The problem was wiping. I was able to hide behind an air conditioning unit while my friends found me something to wipe with, a fucking roll of paper towel. If wiping your ass with a coarse Brawny knockoff wasn't enough, one of the females had returned to the roof just in time to catch me in mid wipe.

I pulled my pants up and returned to the rest of the group, which was now having another round. At some point, two of my friends thought it would be a good idea to throw some of the cinder blocks that were laying around off the roof as well. What looked like an empty lot from the top of the building was actually a convention center, which just happened to be holding the Italian Communist Party's national convention. They thought the convention was being bombed. So much for not making asses of ourselves.

The result of our day of fun? No one was allowed to leave their hotel when not working, no alcohol was allowed at any time, and all side trips to Venice were cancelled. Our punishment was being sent home early on a commercial flight with free booze and a 16 hour travel day (while everyone else had to take military transport which took 26 hours).

The thing I thought about after I sobered up was what would have happened if one of my friends had let go and I had fallen off the roof. I surely would have been dead, that was a tall enough building. But how would my friends have explained the corpse of their friend with his pants around his ankles as anything other than a gay lover's quarrel?
TRNAFE sends in a story I call MARCO POOPO:
It was the summer of 1994, I was 13 years old, and we had just moved into a new house with a swimming pool. My mom worked for our school, and she and some of the other parents/school employees had to do some planning. so she had the parents bring their kids to our house to do some swimming with my brother, sister and I.

By the time the first cannonball landed, there were probably 9 or 10 of our classmates in and around the pool and the party was hoppin. Pool games like Marco Polo, pool basketball (one of the most underrated games ever), and a suicidal game introduced to us by my mother called Toothpick took up most of the day, until the organized activity subsided around 1ish. We took a break for lunch, waited the requisite 30 minutes, and then went back at it.

During a game of Marco Polo, the feeling started. I tried to ignore it for as long as I could, but the "Marco" kid sucked and it took him forever to find all of the "Polos". Finally I couldnt wait any longer, jumped out of the pool and made a bee-line for our pool bathroom. I was in full blown emergency mode by the time i hit the door, and my shorts were already halfway off.

What I failed to recognize in all the rush was that our new house featured a completely tile pool bathroom. I also failed to dry off when leaving the pool, so as soon as my dripping wet feet hit the tile I lost it. My feet shot straight out from under me and next thing I know I was airborne. What happened when my back hit the tile is now legend among most of our middle school, and among every person that has ever been around any of us when shit stories come up.

My back hit the tile and a brown tidal wave of shit spewed forth, covering the walls and, worst of all, the full length window in the middle of the door that led to the pool. My brother and sister still talk about the confusion that washed over them when they saw the window splattered with brown-ness. I laid there for awhile, earth shatteringly embarassed, and pondered my next move. I decided just to clean myself off, change shorts, and walk back out like nothing happened.

To this day, I am not sure why I thought that plan would work.

The shock and horror on the faces of the kids at the pool that day will haunt me for the rest of my life, and I have not slipped since without severe imagined flashbacks.
Jake sends in a story I call LOOK WHO'S POOPING:
My kid was about 1 or 1 1/2 when he started going through a poop phase. He was obsessed with poop. He would insist on looking at a shitty diaper after he destroyed it, with a "yeah that's right, say my name, bitch!" look on his face. He would talk about it all the time in public ("Daddy I have a HUGE LOAD in my pants"). He would barge into the bathroom when I was dropping anchor and insist on taking a look at my craftwork. He even went through a period where he would stick his finger in his ass and then put it in his mouth and say "it's yummy" (by the way this was super fucked up and scarred me for life).

So one day, just after breakfast, he drops a load and my wife goes to change him. She lays him back on the changing table, takes his shitty diaper off, wraps it up, and turns to put it in the diaper genie. She looks away and then turns back, leaning over him to coo or sing or make goo goo noises or whatever chicks do. What she did not realize was that the little fecophile had stuck his hand down into his ass while she was looking away and now had what could best be described as a shit mitten. So she is singing away and he reaches up and fish hooks her with the shit mitten. Just jams his hand in her mouth and yanks down on her jaw, scraping poo off his hand with her teeth (ever eat an artichoke?). It took a second or two for her to realize he had shit all over his hands...and that she, therefore, now had a mouthful of baby shit. She gagged and was so disgusted that she promptly VOMITED ON THE BABY and started crying hysterically, which of course made the baby start crying. I heard the commotion and by the time I walked in, they were both screaming and crying, covered in regurgitated Special K and poo. My wife ran over to the bathroom and I actually saw her SPIT POO in the sink (definitely NOT a turn on). Meanwhile, the baby quickly went from crying to laughing, looks up at me innocently and says "Daddy, I'm POOOPY!" Roger that.
That reminds me of a story my wife once told me. When she worked in an office, she had a co-worker named Mike (not his real name). One time, Mike brought his three-year-old to work with him, to show her his desk and all that. Anyway, the kid has to go to the bathroom, so Mike takes her and she goes and does her thing. Then, she comes out of the stall and says to Mike, HEY DADDY, GUESS WHAT? Mike says, "What?" And the kid takes her finger, smeared in poop, and drags it across his upper lip. No lie. A Dirty Sanchez from your own kid. KIDS ARE FUCKING EVIL.
Jeff sends in a story he calls THE HUNT FOR RED POOPTOBER:
My twin brothers decide to attend a graduation party at Mike's girlfriend's house, with many single ladies abound. Halfway into the 1st quarter, Matt feels a rumbling and heads off to the only bathroom on the floor, located in the main room. He unleashes a massive Periscoper upon the poor toilet, only to find that the weak water pressure does not have enough power to sink this Red October.

Matt begins to fumble around looking for anything to push this sea creature down the pipes; however, there is no plunger/stick/dynamite in sight. The poor kid realizes that he is out of options and must face the music. But what of all those cute single ladies outside - would they brand him with the scarlet letter "P"? Matt realized that this was not an option and decided to take matters into his own hands - literally. He pulled up his sleeve, reached in and crushed the life out of that glorious log. The next flush took down everything.
Tim sends in a story I call THAT'S ENTERPOOPMENT!:
In college I hosted a weekly open mic sort of thing that occurred every Saturday at midnight. Largely a variety show of sketches, comedy, songs, performance art, whatever. The essential rule was (and continues to be) that it's an open forum where anything goes within reasonable limits (no damage to people or things, no fire, etc.) thus you had a lot of shitty songs, non-sober performance art, sketches and occasional nudity...essentially a live version of what later became the internet...Perhaps with less penetration.

So, as you might imagine, a college campus at a semi-major state university will turn out some real winners across a wide spectrum of the socially awkward, theatrical divas, overly social conscious artsy types, and boat loads of drunk/high people coming for a laugh and mostly to see someone naked for free. For the most part it was a lot of fun but, on occasion, we would have us some controversy.

Over a couple of weeks, we had a few sketches that were referred to as sex education sketches and featured a number of semi-controversial elements such as a shirt-less fat guy waving a naked blow-up doll around with his hand firmly inserted in "her" vagina, and later featured a real-live naked girl wearing only a chain thong and nipple clamps.

Hilarious to some and highly offensive to others, these particular "sketches" started bringing a bit more attention to our little Saturday night "show" than was typical. Words and phrases such as, "objectification," "Anti-Woman," and "It's not OK" started getting tossed around. Being an open-minded type I generally advised those offended to either not come to the show or respond "on stage" as they were certainly free to do, and as it happens, someone took me up on that offer.

It was a good show that night, funny, not overly sexist or controversial, no nudity and I had a full house having a good time. I had someone sign up whom I had not seen before who requested to go last, I usually preferred to not give the closer to just anyone so I balked and booked her to go almost last. So, when her turn came up this short, young lady with a boy's haircut takes the stage and drags a table center stage. She slaps a Busboy bucket in the center of the table, pulls up a chair, climbs on to the table and looks over the crowd. Never saying a word, she takes a deep breath, turns around, drops her pants, bends over and starts yelling, "Uuuuuhhhhhhgggg!!!"

At this point, already impressed that this young lady has just exposed all her goods to roughly 75 to 100 strangers, I realize, "Oh my god, this chick is trying to shit!?!?" She pushed and pushed and for a moment I hoped that she would get performance anxiety and not produce. As soon as I finished THAT thought, out came an impressive Lincoln log, followed by another chocolate baby-arm and then a little pee. I looked over the audience and maybe one or two people groaned but no one left the room nor, as near as I could tell, even blinked. It was shit-shock! They all became Deer caught in shit lights.

The girl then produced toilet paper from a pocket, wiped, pulled her pants back up and declared, "This is to show you how PISSED OFF I am at the sexist, objectifying BULLSHIT that happens here." She went on yelling about how our previous performances were no better than her shitting, or something. I was no longer listening as I was kind of stuck on, "I just watched someone take a dump?" And no one remembers the poor souls who had to follow that act. This happened some 13 years ago and to this day the legend remains.
Bobby Big Wheel sends in this photo:
So I've had this picture on my phone for a while now, and I've kept it around in case you were going to do some type of pooparama. Well, here you go, the cock & balls poop.
Austin sends in a story I call THE POOPEMY WITHIN:
About 3 years ago, I had a nice suit-and-tie corporate job that was awesome for a guy in his mid-20's. I worked close enough to home that I could go home at lunch and drop a deuce if I needed to – see, I refuse to shit in public restrooms. And this story only confirms to me WHY I avoid shitting in a public restroom unless it is a life-or death emergency.

On this day, I was on the 3rd floor reviewing contracts, and I suddenly felt my stomach turn over – I knew immediately that Plan A (going home to use my home toilet) was out of the picture, but fortunately, I had a Plan B: I could use the 1st floor toilet in an emergency because the 1st floor had the least traffic. I knew this because the gym locker room, which I used daily, was adjacent to the 1st floor bathroom.

So I get on the elevator, and as I'm on my way to the 1st floor, I start feeling like I've got an alien in my stomach – it hurts like hell and I'm in visible pain. As the elevator doors open, I slowly jog the couple steps to the bathroom, rush into the stall, and lay down the paper-thingy on the seat. As I unbuckle my pants and pull them down, I reach my pain threshold – I can't hold it anymore. Just as I'm grabbing the top of my underwear, GOOSH! It just starts coming. And it is flowing like Niagara Falls. Knowing that my underwear is already destroyed, I panic and sit down on the seat as the shit starts running down my legs and out the top of my underwear.

The problem is, this is no ordinary shit coming out - It turns out that I had a parasite, Cryptosporidiosis (look that up on wikipedia if you want the full story), which I got from a local swimming pool – though my underwear caught most of the shit and was keeping it from getting all over my legs and shoes, there was a mucus-like diarrhea that was not absorbed by the underwear. And it was everywhere – on my back, down my legs into my pants, into my shoes, and all over the floor. As I survey the devastation, my only thought was that I had no idea that much liquid could come from my body without dying of dehydration.

So there I am, literally covered in poop-flavored Vaseline, and I've somehow got to get out of here. The smell is almost enough to knock me over (I now have an idea what a decomposing body might smell like), and fortunately nobody else has entered the restroom yet, so I still have time to get out of this without being found out. To my infinite luck, the locker room is just steps away; I run in and throw all my clothes in the shower and turn the water on full-blast. I wash myself off quickly and then change into my brand-new, blue-and-white workout clothes (I can't even imagine how badly this would have turned out if I had used the 3rd floor bathroom OR didn't have workout clothes stashed away in the locker room).

But I still have not dealt with the rotting corpse in the bathroom. My best-case scenario is to mop the shit-covered floor and toilet until it smells like honeydew melons and get the fuck out of dodge before I am caught, so I scrounge around for a bucket and mop. Unfortunately, my luck has run out and I am left to using 40-50 paper towels to clean up the mess. Amazingly, nobody came into the restroom during this 15-minute ordeal, and after I cleaned the locker room shower and put my clothes in the garbage (I carried the garbage bag with me outside and threw it in the dumpster), I got the hell out of the building as quickly as possible and took the rest of the day off.

The next day, everyone in the office got an email saying that the building had been vandalized the day before and that for some reason, the security cameras couldn't positively identify the vandal. The email included a blurry picture of me in my blue-and-white clothes and told everyone that if they saw this person, to notify security immediately. As you can guess, I never wore those blue-and white workout clothes again.
Anonymous sends in a story I call THE POOP ON THE BUS GOES ROUND AND ROUND:
Cisco Wine retails for about $2.99-3.50 for a 750 Ml. of 17% alcohol fortified wine. Apparently it's barely carried by any store except for bodegas in the trashiest neighborhoods. I've seen it turn the most intelligent and sane people I know into stumbling and rambling criminals. I was looking for an adventure so I traveled to the shithole that is lower Alexandria, VA (crack hotels, bums, and trailer parks etc.) to procure some of this fine wine for me and a few friend's enjoyment.

We were not a very bright bunch of 20 year olds so we each took a bottle and started our trek to a girl's house for a party. We pretty each finished our bottle before we got to said party. The rest of the party was a blur, but we also downed a case of natty as well. One of the three of us told me that he found an excellent place to pass out...this happened to be a rowboat hanging up in the girls garage, in hindsight I should have stopped him, but eh I thought it was funny. Well about an hour later I'm about to pass out when the third guy comes down and asks if I want to walk to 7-11, not wanting to turn down the delicious drunk food I agreed.

On the walk we engage in the most retarded, petty vandalism in the history of vandalism. This involved breaking into cars to take useless things and then breaking into other cars to deposit the previous stolen items. My friend stole a hardhat from a country vehicle and proceeded to wear it everywhere we walked. I took cones off the street and put them on people's drivers seats. We were also content to remove For Sale signs of houses and put them in houses that were not for sale...that'll learn em. We finally come to a day care center and discover the holy grail...school buses. They are surprisingly easy to break into, I could pry the doors open and he could slide right in and open the doors, this was done to serve no particular purpose at the time.

So we get to the 7-11 and buy about 20 dollars worth of terrible food between the two of us. While walking back, it hits my friend.

Him: Man I gotta shit, but there's no where to do it.

Me: How about one of the school buses?

So there you have it, we broke into a school bus just so my friend could poop in it. I'm sure the poor children's next field trip was canceled due to there being a giant log on one of the seats. I blame on the delicious Cisco.
As do I.
We finish our little poop blowout with a story from the one and only…
Robert Evans' Poop Story!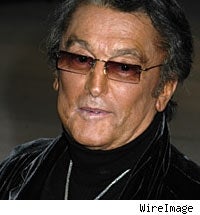 "Baby, out here in LaLa Land, we know how to party with the best of them! Champagne? YOU KNOW IT! Caviar? Enough to reach the Andes! But sometimes, the parties out here can get a little TOO wild, even for Evans!
"Well, it was May, and I was hosting my usually May Day party. I flew in girls from all over. Cairo! Lisbon! Goa! Moscow! Akron! Scores and scores of young gals from all over! What I liked to do for my May Day party was have the girls dress up in bikinis and heels and have them dance around a giant Maypole I had erected in the back yard. Festive? YOU BET!
"So May Day 1973 was going splendidly. Anyone who was anyone was there. Beatty! Nicholson! Fonda! Reynolds! Oh, Burt Reynolds. What a cut-up! People today come and ask me, 'Evans, how come there aren't any REAL movie stars anymore?' And I tell them it's because Reynolds got old!
"Anyway, we were all out having our fun, drinking the night away and watching the girls dance around the pole. Some of the ladies had been drinking as well, and some of these young starlets aren't terribly good at holding their Dom! Reynolds spotted one.
"'Evans,' he said to me. 'I'm going to make that girl shit her pants.'
"'Reynolds! You cad!'
"'Watch.'
"So he beckons this girl over and he says to her, 'Hello, sweetheart. Do you know who this man is next to me?' She shook her head. 'This is Robert Evans. Mr. Evans here is the reason you're enjoying French champagne and langoustine this evening. Mr. Evans is also the most powerful man in this entire town. He could make you a star if you like. Would you like to be a star?' She nodded. 'Okay, then. Well, Mr. Evans and I would like you to shit your pants. Go ahead, dear. Make a little Smokey and the Bandit in your swimsuit right now.'
"AND SHE DID! NO HESITATION! And I don't need to tell you that the fine young lass who did that for Burt turned out to be none other than Cher! There's no wrong way to make it in this town!"
See you next week for the Super Bowl, everyone.