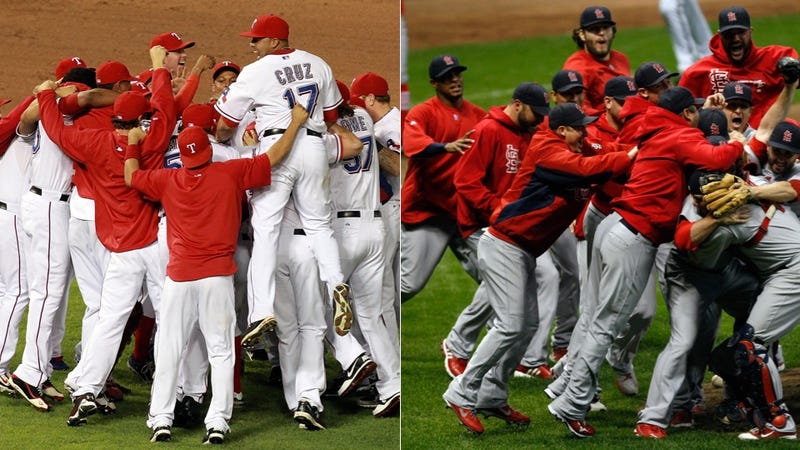 Are you excited? Because we are excited. ("We" in this case refers to the Editor Emeritus of this webspace, who writes in that style, and not too many current staffers, because this series is to be played between two mostly uninteresting teams from the middle of the country that don't wear the right uniforms most of the time.) Nonetheless! The World Series! Where legends are made, because it's written in the stars, a million miles away, and all of that. This is where Bill Mazeroski made his bones. Don Larsen. Kirk Gibson. Reggie Jackson. Livan Hernandez. Rick Dempsey. Jermaine Dye. This is baseball, damn it, and we love it for that, or something.
Plus, you'll have Joe Buck and Tim McCarver calling the game for you on Fox when it starts at 8:05 p.m. Ain't that a treat? Texas is favored in the series, but St. Louis is favored in tonight's game, which features playoff hero Chris Carpenter against playoff zero C.J. Wilson.
Enjoy it, and talk about it down here.