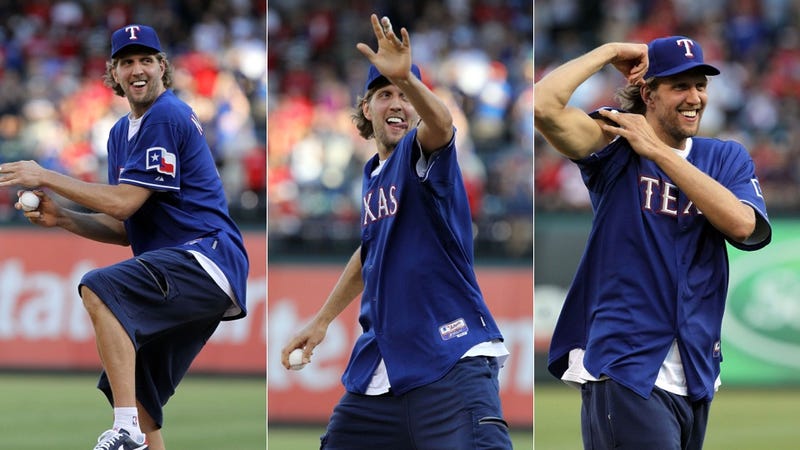 Should the weather permit it to occur, the third game of the 2011 World Series will be played tonight. On the mound: Kyle Lohse (0-2, 7.45 ERA) vs. Matt Harrison (1-0, 4.22 ERA). Fun fact: "Harrison and Lohse are lined up to face each other in Game 7 if this series goes that far." Let's hope it does, because if that doesn't scream world's best, what does?
All of which is to say tonight's will probably be one of those exciting contests that rise to the level of historical-annals entry.
By all means, discuss it here.
Rangers feel better going into Game 3 compared to last year [Star-Telegraph]
Cards' big hitters must produce [Post-Dispatch]