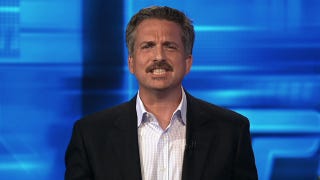 Simmons debuted the above fuzz while guest hosting Pardon the Interruption today.
We're not going to call it a creepy 'stache, or a porn 'stache, because it seems like all 'staches get slapped with those monikers nowadays. Plus, mustaches run in the Simmons family.
Only this, which we expect to wind up on the newswire shortly:
BRISTOL, CT —- Bill Simmons, Editor in Chief of Grantland.com, has assembled a murderer's row of bristly hairs above his upper lip.
Image via @PTIShow.