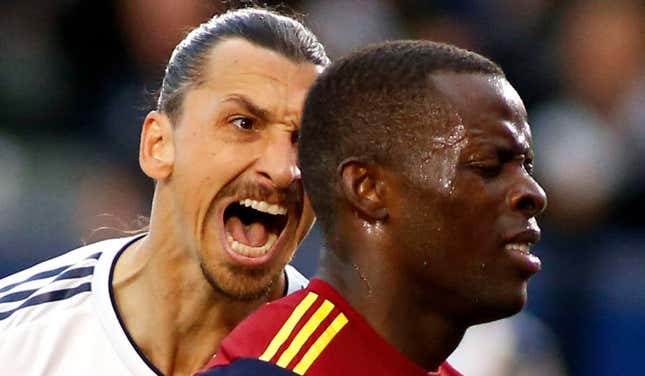 LAFC forward Carlos Vela has dominated MLS this year. Many believe this makes him the best player in the league. Zlatan Ibrahimović disagrees. After all, Vela might be the Messi of MLS, but as Zlatan astutely pointed out in an interview on ESPN in which he coolly savaged Vela's career and the league itself, the operative word there is "MLS," not "Messi":
Jokic? Embiid? The NBA MVP is obvious... right? | Keep it a Buck(et)
Update [4:38 p.m.]: That quote wasn't the only harsh (and true) words Zlatan had for MLS. The big Swede went off on the shortcomings of American soccer in a longer ESPN interview.
Here he is talking shit about the quality of his competitors (emphasis ours):
MLS is not the level of Europe, to be honest. Before, I played with players either on my level or close to it. Which makes the game connect easier. ...

Here, I am like a Ferrari among Fiats. And it can happen that the Ferrari can become the Fiat, or the Fiat can become the Ferrari.

I had the same issue with the national [Swedish] team, though not as much. I said, 'I don't accept it. I don't accept when the ball doesn't arrive, or arrives too late. I want them to come up to my level.'

All of this makes me slow down a bit. The game here [in America] could be so much faster, so much more tactical, so much more rhythmic.
G/O Media may get a commission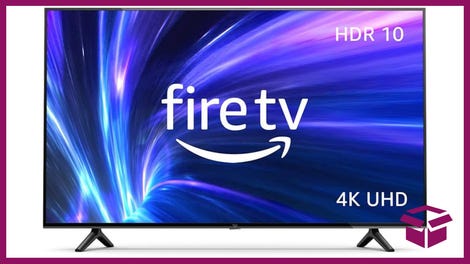 42% Off
Amazon Fire TV 50" 4K Smart TV
Here's Zlatan talking about how MLS isn't serious about competing with the best leagues in Europe, as evidenced by the league's profit-driven structure:
When I asked Zlatan what it will take for MLS to achieve parity with Europe and South America, he responds with a question.

"Do they want to make it?"

"Who is 'they'?"

"They that control it. The owners. Do they want it to be big?"

"Yeah. Of course."

"You think?"

"You don't?"

"I don't."

"Why?"

"Because you don't make money in soccer," he tells me. "In Europe, I can pick two clubs that make money. The rest don't; they do it out of passion. Here, with the sports, you make money. That's it. And I think with all the rules you have here, you are not boosting up the soccer."

What rules?

"The budget things. The salary cap. You cannot bring in players you want. They have more rules here than I have in my home."
And here he is talking about how he dislikes the league's playoff format, while extolling the virtues of promotion and relegation:
Here, you can lose five games and it's still, 'Don't worry, we are in the playoffs.' So why even play first eight months of season? No, I don't accept. To be best, you have to be best every day.

You know, in Euro, if you come in last, you go down to Division 2. That is pressure. ... So last year, we fight for six position to go to playoff, but came in seven.

If we had made sixth position, people would have said we had a 'good season.' I say, 'Fighting for the sixth position? That means we had s—- season!" We need to fight for No. 1, not 6.
His goals are cool, but the real highlights of Zlatan's time in MLS are the etherings.