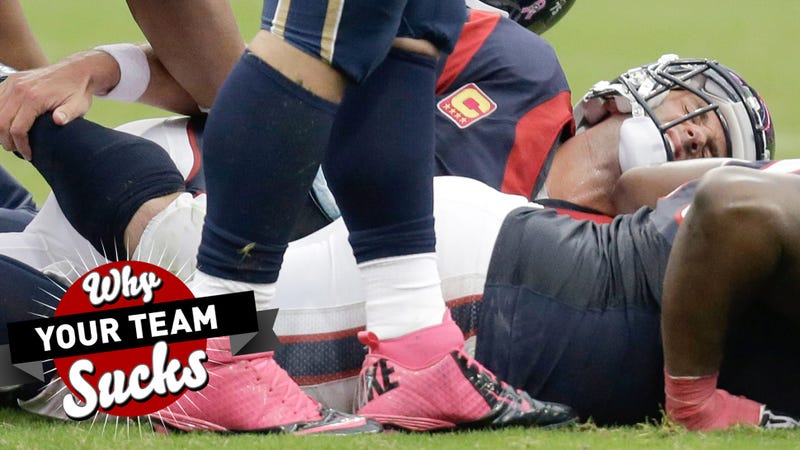 Some people are fans of the Houston Texans. But many, many more people are NOT fans of the Houston Texans. This 2014 Deadspin NFL team preview is for those in the latter group.
Your team: Houston Houstonians
Your 2013 record: 2-14. Two straight wins. Fourteen straight losses. Now THAT is how you do 2-14. And then there was this…
It's amazing how quickly it can all go to shit. One season, you're riding high off of thrashing the Bengals in the playoffs for the 90 th straight time. The next season, people are setting Matt Schaub's children on fire. This is not a kind game.
Your coach: Bill O'Brien. I went to Penn State's first home game after Joe Paterno died, and people were walking around in officially licensed shirts that said BILLIEVE. I'd like to think that Bill O'Brien approved that shirt motto while sitting in a very large, trophy-adorned office. "Ah. Billieve. That'll do it." In two seasons at Penn State, O'Brien went 15-9. But don't worry, that record translates into 20-4 in non-diddling years.