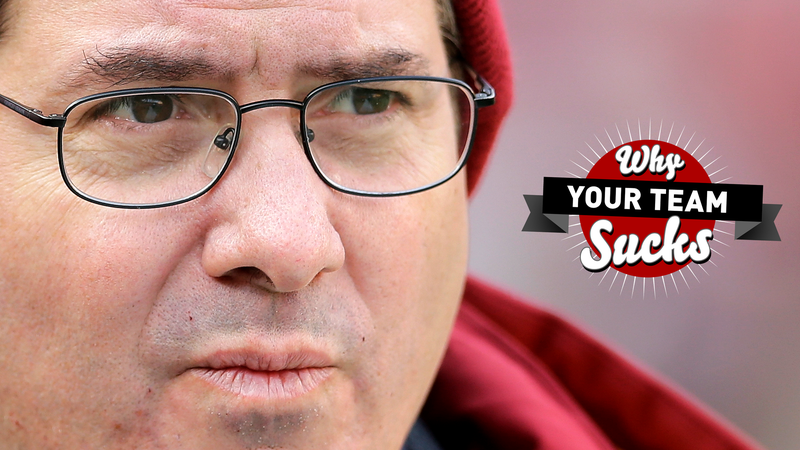 Some people are fans of the Washington Redskins. But many, many more people are NOT fans of the Washington Redskins. This 2016 Deadspin NFL team preview is for those in the latter group. Read all the previews so far here. And buy Drew's new book here.

Your team: Washington Redskins.
Your 2015 record: 9-7. Christ. A winning record. I'm gonna puke. Keep in mind that those nine wins all came against losing teams. If they had played winning teams? 0-16. That's right. You're fucking winless, as far as I'm concerned. Eat shit and die. I refuse to acknowledge any of this team's mild successes given that, in the past year alone:

•The head coach let RG3 play behind a 12-string line during the preseason and summarily got him concussed…
•But not before the team tried to hide that concussion and then had a quack doctor misdiagnose it. That quack doctor has since resigned from the league's neurological program.
•They kept RG3 on the roster all season long with no intention of ever playing him, all to make the owner happy.
•DeSean ran backward.
•They handed a radio show to a reporter who frequently criticized them, and then deliberately canceled that show.