Your morning roundup for Nov. 15, the day we learned about Ronald Reagan's sex life. Video courtesy Dirty Tackle, via Cosby Sweaters. Got any stories or photos for us? Tip your editors.
What we watched: Bob Costas, slap-slap-slapping Jerry Sandusky around. However, one major gripe: Sandusky's admission about the showering opened a door, but Costas stuck only one foot through. What does "horsing around" mean, exactly? Force him to clarify, to rationalize. He was cowering in the corner, but Costas backed off. Regardless, Sandusky needs coaching, and a lot of it. With a prosecutor firing the questions, I can't imagine him surviving cross-examination unscathed. How do you stumble at the question, "Are you sexually attracted to underage boys?" A resounding "no," instead of 16 seconds of rambling, would have sufficed.
G/O Media may get a commission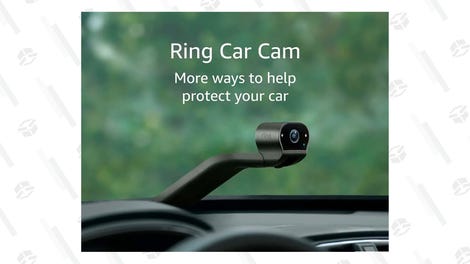 Elsewhere
Bring in George Cohen already: "Leonard Ellerbe, one of Mayweather's advisors, and Golden Boy Promotions CEO Richard Schaefer both told ESPN.com Monday that they were notified that Pacquiao promoter Bob Arum of Top Rank was not interested in coming to the table. 'We have been informed that Bob Arum is not interested in pursuing a fight between Mayweather and Pacquiao at this time,' Schaefer said.'" [ESPN]
Hey mom, we're rich!: "Matt Kemp was one season away from free agency. TheDodgers, who are in bankruptcy, are for sale. But the player and team agreed on an eight-year, $160-million deal Monday that is by far the most lucrative in franchise history. Kemp's deal could be announced as early as Tuesday, according to people familiar with the situation who spoke on the condition of anonymity. The Dodgers wouldn't confirm the agreement, nor would Kemp, who attended a youth-field dedication in Compton. 'I'm here for the kids,' said Kemp, 27. 'I'm not talking about contract things right now.' However, Kemp offered several clues an announcement was imminent. He said when he told his mother what he would be earning, she replied, 'Whoa, that's a lot of money.'" [LA Times]
Surprise!: "Source: H. Ramirez is not at all pleased at prospect of changing positions if #Marlins sign Reyes; the two aren't the friends many portray." [@clarkspencer]
Your Awkward Screams Of Pain Interlude:
And soon-to-be mentor of Andrew Luck?: "Legendary former Ole Miss quarterback Archie Manning quickly discovered something in his role as co-chairman of the selection committee charged with hiring the Rebels' next football coach.He has learned that imagination runs wild when compiling a list of candidates to replace lame duck coach Houston Nutt, fired a week ago effective at the end of the regular season. How wild? Try the suggestion that Archie's famous No. 2 son, injured Indianapolis Colts' quarterback Peyton Manning, should retire from the NFL because of his neck injury and coach the Rebels. 'I've gotten about 20 or 25 e-mails from people in that regard,' said the elder Manning, who was in town Monday night to speak to the Touchdown Club of Memphis. "I passed that on to Peyton. He said, 'Just tell them that I'm 0-10 as an assistant for Indianapolis.'" [Memphis Commercial Appeal]
Leinart: "Yes, I believe the Texans should call Brett Favre. Though he has become a caricature, the analysis is simple: Would you rather have Favre or Leinart running your offense?" [PFT]
Attention, New York Deadspinners: Drew Magary will be talking about his book on Thursday at Gelf's Geeking Out event in Park Slope. Details here.
Merch: Managing editor Tom Scocca and contributing editor Drew Magary have both written books. You can buy Scocca's Beijing Welcomes You: Unveiling the Capital City of the Future here, and Magary's The Postmortal here. Now do it.
Send stories, photos, and anything else you might have to tips@deadspin.com.