Like many Deadspin readers, I'm a regular listener of Drew's Deadcast podcast. But boy: That fellow sure does love to say the word "fuck."
Maybe it's because I'm a yokel farm boy — just a hayseed! confused by your big-city ways! just trying to type my little stories and shamble on down that thar dirt road! — but I'm not a heavy user of expletives, in casual conversation or otherwise. Drew obviously grew up differently: Drew obviously grew up in Deadwood.
As a little homage to Drew — who's actually far better a podcast host than any of us imagined — and as an exercise in self-destruction, I sat down over the weekend and listened to every single Deadcast. That's 21 Deadcasts, totaling 13 hours, 9 minutes and 4 seconds. It was a difficult four days: Drew has narrated every wet dream for six straight nights now. But I did it for you.
I wanted to find out just how many times Drew says "fuck," each podcast, as opposed to his guests. Has he gotten more vulgar, or less? What guests does he feel most comfortable saying "fuck" around? Did anyone out "fuck" him?
I present to you my findings. It turns out, one guest did out "fuck" Drew. You'll never guess who it was.
G/O Media may get a commission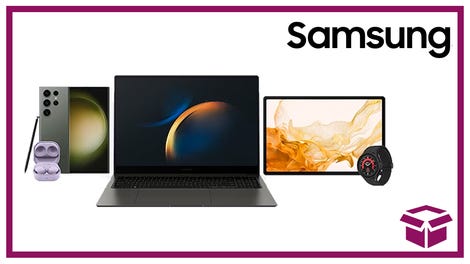 24 hour deals
Discover Samsung - Daily Deal
March 18, 2009. Guest: Will Leitch. Length: 26:42
Number Of Fucks
Drew: 55.
Leitch: 3.
In the very first Deadcast, Drew sets a record that will surely never be broken: More than two "fuck"s a minute. It's early in Drew's podcast career, so "fuck" works for him the way "ahem," "um" or "er" work for the rest of us.
March 18, 2009. Guest: Spencer Hall. Length: 15:26
Number Of Fucks
Drew: 31.
Spencer: 5.
As you'll find, when Drew's talking to people he knows, or old friends, the "fuck"s run wildly, and free. By the way, Spencer Hall is a particularly excellent podcast guest. The next time Drew needs a fill-in, it's recommended he lean toward Spencer rather than, say, me. Spencer is smarter, funnier and is able to say words without repeating the first consonant six times.
March 24, 2009. Guest: Jeff Pearlman. Length: 26:35.
Number Of Fucks
Drew: 11.
Pearlman: 0.
Perhaps embarrassed by his guest's puritanism and fear of "doing the nasty thing", Drew reels it in.
March 24, 2009. Guest: Will Leitch. Length: 26:12.
Number Of Fucks
Drew: 33.
Leitch: 0.
Two straight shutouts puts him within 15 "fuck"s of tying Orel Hershiser's record.
April 2, 2009. Guest: Michael Silver. Length: 41:26.
Number Of Fucks
Drew: 26.
Silver: 4.
Michael Silver is awesome, and I have no idea how Drew shoehorned 26 "fuck"s into such an informative and useful podcast. (Michael Silver knows everything.) Another highlight: Drew making fun of diabetics before learning about — and suffering through a three-minute lecture about — Silver's diabetic son. Very fun.
April 8, 2009. Guest: Mike Florio. Length: 49:50.
Number Of Fucks
Drew: 17.
Florio: 0.
That statistic is why one of the two people on that podcast works for NBC now, and the other one writes about Tony Dungy's "NO FAG HAGS" policy.
April 14, 2009. Guests: A.J. Daulerio and Will Leitch. Length: 42:29.
Number Of Fucks
Drew: 19.
Daulerio: 5.
Leitch: 3.
Major topics of the Deadspin "braintrust:" Public urination, whiskey-related pants-shitting, "rub-and-tugs" and how Garfield is a fat kid's toy. I have no idea why people don't take blogs more seriously.
April 29, 2009. Guest: L. Jon Wertheim. Length: 40:46.
Number Of Fucks
Drew: 6.
Wertheim: 0.
Considering Drew's total lack of interest in the subject matter (Wertheim's excellent book on MMA), I'm shocked this number was so low.
May 7, 2009. Guests: Stefan Fatsis and Richard Sandomir. Length: 39:14.
Number Of Fucks
Drew: 13
Fatsis: 2.
Sandomir: 0.
Most of the "fuck"s here, quite understandably, were directed toward the decision in The Final Four Of Everything by Bill Scheft (whom I like!) to claim that Jeff Foxworthy was a more lasting and important stand-up comic than Richard Pryor.
May 12, 2009. Guest: Matt Vasgersian. Length: 46:32.
Number Of Fucks
Drew: 6.
Vasgersian: 0.
My personal favorite podcast — Vasgersian might be the best broadcaster working right now — briefly segues into a discussion of Turkish genocide of Armenians, which is always a key stop for every sports comedy podcast.
May 20, 2009. Guest: Selena Roberts. Length: 44:27.
Number Of Fucks
Drew: 3.
Roberts: 0.
Those still angry at Roberts for her coverage of the Duke lacrosse case found plenty to hammer her, and Drew, on in this one, but mostly, I enjoyed Roberts becoming the first of two podcast guests to say the words "I'm gay." The other was Jim Brown, of course.
May 27, 2009. Guest: Martellus Bennett. Length: 41:42.
Number Of Fucks
Drew: 4.
Bennett: 0.
An extremely entertaining episode, but I have little doubt that if Jason Whitlock listened to it, his brain would explode.
June 2, 2009. Guest: Joe Posnanski. Length: 19:02.
Number Of Fucks
Drew: 3.
Posnanski: 0.
Priceless exchange:
Posnanski: "I'm writing a book about the 1975 Big Red Machine."
Drew: "Is Joe Morgan going to get angry at himself for writing it?"
June 4, 2009. Guest: Justine Bateman. Length: 35:12.
Number Of Fucks
Drew: 8.
Bateman: 3.
The quiet subtext behind every one of this episode's 2112 seconds: I can't believe I'm talking to Justine Bateman right now. Also, I love that Bateman appears to have conceded to this interview in hopes that Deadspin readers will make corrections to her Wikipedia page.
June 10, 2009. Guest: Dan LeBatard. Length: 49:38.
Number Of Fucks
Drew: 8.
LeBatard: 3.
Hey, whatever happened to those Simmons-LeBatard "PTI"s that were supposed to run this summer?
June 18, 2009. Guest: Buzz Bissinger. Length: 1:00:11.
Number Of Fucks
Drew: 7
Bissinger: 17.
Yep, you guessed right!
June 25, 2009. Guest: Jim Brown. Length: 21:38.
Number Of Fucks
Drew: 0.
Brown: 0.
Drew's first (and only) "fuck"-less podcast. I could listen to Drew attempt to bring up the time Jim Brown threw his wife off a balcony on repeat all day.
July 1, 2009. Guest: Bridget Hall. Length: 42:47.
Number Of Fucks
Drew: 9.
Hall: 7.
Suddenly, Drew's a Cowboys fan.
July 8, 2009. Guest: Will Leitch. Length: 43:22.
Number Of Fucks
Drew: 33.
Leitch: 1.
If you had ever thought that the only reason I'm invited to be on podcasts is because Drew couldn't find any other guests and just wanted to curse a lot, you should know that yes, that's the only reason I'm ever invited to be on podcasts.
July 16, 2009. Guest: Jeff Garlin. Length: 33:28.
Number Of Fucks
Drew: 5.
Garlin: 1.
The most uncomfortable interview of this entire set. Garlin won't play along and doesn't want to be there, and Drew's completely befuddled because, for some reason, he thought Garlin would just spill all the secrets about the upcoming "Curb Your Enthusiasm" season to some dude on a podcast for a Web site he'd never heard of. This left Drew with nothing to talk about, and a half hour of awkward dead air ensued. I think Drew was ready to quit the podcast after this one.
July 22, 2009. Guest: Tad Kubler. Length: 42:21.
Number Of Fucks
Drew: 6.
Kubler: 2.
Drew said he'll do anything but listen to some weird talking chick who just can't understand that we're hot soft spots on a hard rock planet. Baby, take off your beret. Everyone's a critic, and most people are DJs.
That's a total of 303 "fuck"s. (Plus a couple "BFD"s.) Hefty work. Godspeed, Mr. Drew.