Let's take a quick glance around a week's worth of NFL news before we get to the good stuff:
Last Sunday we had a report that the NFL is standing behind a scientist who's been willing to publicly chalk up CTE to something like post-career depression. We had Greg Hardy—scary, unrepentant domestic abuser—throwing a violent temper tantrum on the sidelines of a Cowboys game, and then the Cowboys circling the wagons around him behind the old, ridiculous "gotta love his passion" bullshit (not to mention the usual dipshits in the media doing the NFL's dirty work via debate-embracing).
We had the league marching forward with big dumb blinders on with their quest to rid the sport of people making minor aesthetic changes to their uniforms in support of causes and loved ones. This time they fined William Gay for supporting victims of domestic violence after letting him do it unpunished last season, and then doubled down on DeAngelo Williams for his support of breast cancer research via his eyeblack. We're talking about an inch and a half of text hidden under his helmet, here.
And, of course, the usual on-field fuckery associated with a sport as ridiculously complex as professional football—a game being decided by egregious officiating errors (one of which was purely procedural) and an equipment malfunction.
What a headache! If you feel like looking away today, there's a ton of other sports action and a pretty good slate of counterprogramming movies. Dig in:
Other Sports
12:15 p.m. — beIN Sports Español — La Liga Soccer: Sporting vs Malaga
Couple of bottom-feeders. Break in case of emergency.
1:55 p.m. — FOX Sports 1 — FIFA U-17 World Cup: Brazil vs Nigeria
I assume Brazil is the better side here?
2 p.m. — NBA League Pass — NBA Basketball: Hawks @ Hornets
We're in the part of the season when every game has some intrigue, as we learn each team's dynamics. The Hawks are good—they took a loss to the blazing Pistons and then cleaned up their next two. This is the back end of a home-and-home against the Hornets, who they beat by three points on Friday. The Hornets aren't good, but they've played the Hawks and Heat close and at least have a pulse. This should be a good, well-played game.
G/O Media may get a commission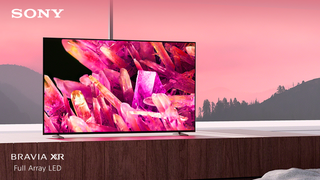 $400 off
Sony 55 Inch 4K Ultra HD TV X90K Series
2:30 p.m. — beIN Sports Español — La Liga Soccer: Real Betis vs Athletic Bilbao
Woof. Another bottom-table job. Not much doing in La Liga today.
2:45 p.m. — beIN Sports — Serie A Soccer: Lazio vs AC Milan
Milan can leap up a couple spots if they snatch full points from Lazio today.
3 p.m. — ESPN — MLS Playoffs Soccer: D.C. United vs New York Red Bulls
This is the first leg of the Eastern Conference Semifinals.
3:30 p.m. — NBA League Pass — NBA Basketball: Spurs @ Celtics
These two teams play fast, joyful basketball. There's an enormous talent gap, favoring the Spurs, but there's also an enormous age gap that favors the Celtics, and they might have the better bench. This could be fun.
4 p.m. — ESPN 3 — NASL Soccer: Jacksonville Armada vs Fort Lauderdale Strikers
If standings mean anything, Fort Lauderdale will kick the shit out of Jacksonville. I really don't know anything about NASL soccer.
5 p.m. — ESPN — MLS Playoffs Soccer: Portland Timbers vs Vancouver Whitecaps
Aaaaaand this is the first leg of the Western Conference Semifinals.
6 p.m. — NBA League Pass — NBA Basketball: Rockets @ Heat
Whoa, what the hell is with the Rockets? In their two games this season they have not looked remotely competitive. They have the second-worst plus/minus in the NBA. They do not seem prepared to play competitive basketball. The Heat, meanwhile, competed proudly against the Cavs and look very good, as you'd expect with their head coach and roster.
6 p.m. — NBA TV — NBA Basketball: Bucks @ Raptors
The Raptors look good. The Bucks seem to be in a little bit of trouble. They got cranked by the Knicks at home in their opener, and then they gave up a big lead and lost at home to the Wizards. Most troublingly, only the Lakers have given up more points per game to start the season. They need a win.
7 p.m. — FOX Sports 1 — MLS Playoffs Soccer: Columbus Crew vs Montreal Impact
The first leg of the Eastern Conference Semifinals.
8:15 p.m. — FOX — World Series Baseball: Royals @ Mets
I forgot about the World Series! Man.
9:30 p.m. — FOX Sports 1 — MLS Playoffs Soccer: FC Dallas vs Seattle Sounders
Another first leg of the Western Conference Semifinals, from Seattle.
TV Reruns
1 p.m. — We TV — Roseanne
As per usual, enough to get you through the 1 p.m. games.
2 p.m. — USA — Law & Order: Special Victims Unit
The old standby.
4 p.m. — Spike — Bar Rescue
An evening-long marathon for fans of, umm, bar things.
4 p.m. — FXX — The Simpsons
Episodes include the very good "Bart Gets Hit by a Car," and nothing else. Nothing.
6 p.m. — AMC — The Walking Dead
I am told that last week's episode finally offed SPOILER ALERT Glenn. Which is a bummer. And I haven't watched the show in two seasons.
Movies
Noon — The CW — The Green Mile
I can't believe this movie was nominated for a Best Picture Oscar. Buh. It's not that I think it's bad, but it's so, so heavy-handed.
Noon — TV Land — My Cousin Vinny
So good.
1 p.m. — Comedy Central — Ace Ventura: When Nature Calls
When I first saw this movie, I thought the scene where Ace takes arrows in his legs was one of the funniest things I'd ever seen. I was a high-school kid, but it's still pretty funny, all these years later.
1:30 p.m. — BBC America — The Terminator
Heck yeah, BBC America.
2:30 p.m. — IFC — The Exorcist
I watched this movie last night on a projector screen outside. I had the whole set-up—digital projector, subwoofer, satellite speakers, roaring campfire. It was cool. Right up until the moment I wanged by shin on one of the speakers in the pitch fucking dark, and now my leg looks like someone surgically implanted a softball under the skin and patched up the cut with superglue. Happy goddamn Halloween.
3 p.m. — Syfy — Insidious: Chapter 2
Very silly, and it undoes some of the scary stuff in Insidious, but it has its moments. There's a scene where they discover a room full of corpses that's particularly creepy.
3:15 p.m. — Comedy Central — Ace Ventura: Pet Detective
This is a very funny movie. I so badly wish I could go back in time and convince the filmmakers to rethink the Lois Einhorn thing and the whole transphobic ending. None of that stuff is among the funniest bits in the movie. They could have taken the idea of a pet detective in any one of dozens of different directions and it would have been at least as funny a movie.
4 p.m. — Sundance — Halloween
I dunno, I feel like this movie in particular, for best effect, needs to be watched before Halloween. Now, having said that, it's never bad to watch. Close the blinds or something.
4:30 p.m. — TNT — The Dark Knight Rises
I like how Bruce Wayne heals his broken back, teaches himself to walk again, regains peak physical form, escapes from a giant hole in the ground from which one other person has ever escaped, and finds his way back to Gotham from the middle of nowhere with no resources, all in the span of a few weeks. That guy's tough!
5 p.m. — FX — Captain Phillips
I've said about as much as I have to say about this movie. My mom loves it, because it is pitched exactly at people who are seduced by any kind of tension and swoon over anything Tom Hanks does. Good corporate soldier survives the global economy.
5:30 p.m. — Syfy — The Conjuring
Scary as balls! The very, very end is a bit of a bummer, but the exorcism scene is intense and terrifying. Check it out.
5:30 p.m. — Ovation — The Big Lebowski
It loses a lot on TV, but not so much that it isn't funny.
7 p.m. — BBC America — Crimson Tide
Well-acted, tense, and an interesting mix of thoughtful and silly-as-hell. Good to watch.
8 p.m. — FX — Man of Steel
The performances are all professional, and it's a good looking movie, but it is completely joyless. Which is not at all how a Superman movie should be.
Fall colors are starting to fade and it's getting colder out there, but this is still a very good time of the year for hiking, camping, and other outdoor stuff, if the weather holds up. Have fun.
Image via AP