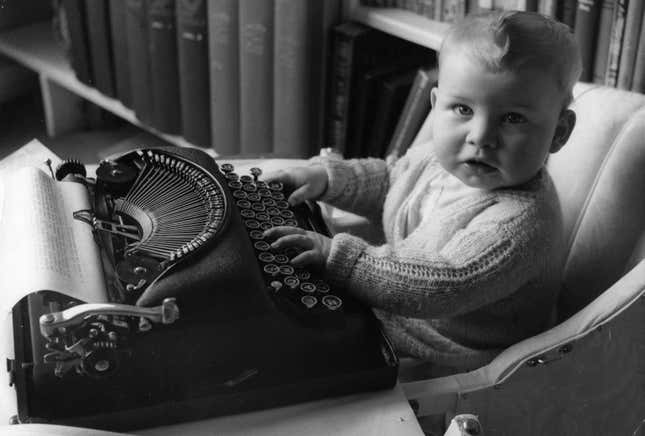 Deadspin is currently in the process of reporting a story on its owners, an exercise that we've done in the past to varying degrees. In a total coincidence, the folks in charge have started pushing for a "public editor" to ensure that all future articles that may include reporting on ourselves would be "objective." One of those folks even sent a 5,000-word email to the entire company to get ahead of his own site's story. Thanks for pissing on our scoop, man.

How running an NFL team is like running a restaurant | Chef Emeril Lagasse
In the interest of reaching a compromise, even though the flop-sweaty maneuver infringes upon the editorial independence guaranteed in the collective bargaining agreement negotiated by our wonderful union, Deadspin has agreed to allow a public editor to look at this story—provided it is one of the following candidates and no one else:
Laura Wagner

Moritz Wagner

Jim Tomsula

Nathan Peterman

Lennay Kekua

Mack Scocca-Ho

Our uncle who works at Nintendo

Ned

Cryptkeeper Al Davis

Margaret Sullivan or someone

Not Kevin Draper

One of the Deadspin children, selected at random

One of Deadspin's evolution-defying pugs, selected at random

One of Deadspin's many Canadian girlfriends, selected at random

Katharine Graham (Diana's cat, not that dead lady)

The giant Jon Gruden bobblehead we still have in our office for some reason

Fuck it, Jon Gruden

Ben, our loyal tipster

Ben, our other loyal tipster

Those other loyal tipsters—you know who you are

The reader named "George Gun" who once emailed us "VIETNAM MOTHERFUCKERS" and nothing else

One of the commenters in the greys who brag about how much money they've made working from home

Spim Janfeller ... wait a minute, that mustache comes right off! How'd he get in here?!