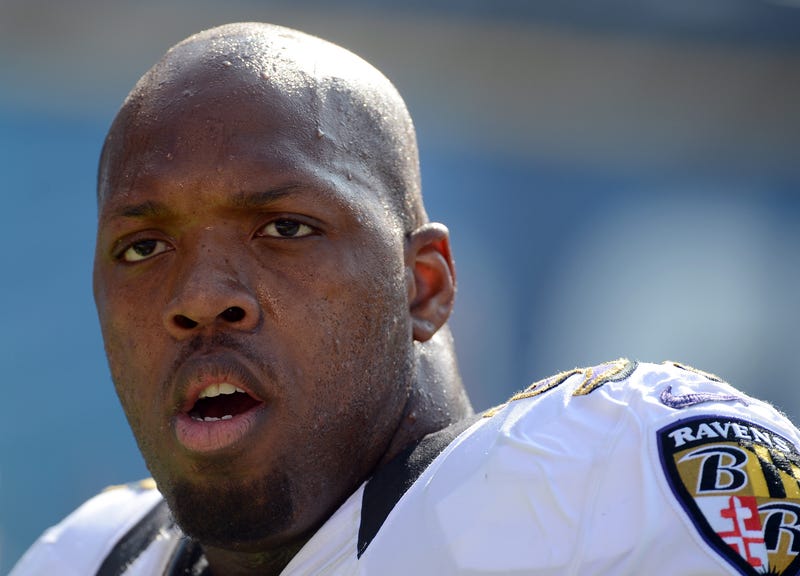 One week to the day. On Dec. 7, The Baltimore Sun obtained court documents filed by Candace Williams alleging that Terrell Suggs had "punched her in the neck and drove a car containing their two children at a 'high rate of speed' while she was being dragged alongside"; on Dec. 14—yesterday, three days after Williams voluntarily lifted the protective order granted to her by a Baltimore County Circuit Court—they got married in front of about 30 friends and family.
TMZ has the wedding details, in you're into that sort of thing:
Baltimore Ravens star linebacker Terrell Suggs tied the knot during a small ceremony yesterday in Maryland, but TMZ has learned the couple is planning a bigger ceremony once the NFL season is over.

According to our sources, Suggs and Candace Williams exchanged vows yesterday in front of about 30 close friends and family (including their two children) at a Four Seasons Hotel.

We're told the couple plans to have a bigger wedding (100+ guests) sometime after the season ends ... either in Maryland or back in Arizona, where Suggs is from.
Previously (A Week Ago): Court Orders Terrell Suggs To Turn Over All Seven Of His Guns After He Allegedly Punched His Girlfriend And Dragged Her Alongside A Car
TERRELL SUGGS—Small Wedding Now, BIG One After the Season [TMZ]