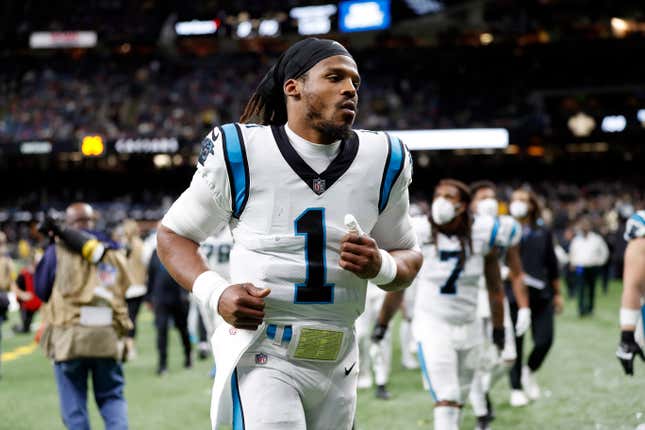 The Albany Empire already lost eight players — including its lone quarterback Sam Castronova — after new owner Antonio Brown was allegedly behind on payroll and otherwise a dick.
Worst sports moments of the week
Shortly after, Brown took to Twitter to recruit new players. But with a game coming up on June 16, AB made a recruiting pitch to a fellow ex-NFL star — Cam Newton.
The mercurial wide receiver said he's willing to give Newton — who's made $68.6 million in career earnings — $150,000 to suit up for a single game. (Whether he pays on time or not is a whole other deal.)
Brown noted how Newton had never thrown him a TD pass, which makes sense as Newton joined the New England Patriots a year after AB's short tenure with the team.
AB said he would suit up for the Empire's May 27 game — and predictably didn't after not even practicing.
Newton, the 2015 NFL MVP is currently a free agent. He didn't immediately comment. The former Panthers star and Heisman Trophy winner threw at Auburn's Pro Day in March, and remarked, "Tell me how these randoms keep getting jobs?
"Don't worry about it. I'm going to show you. I can't wait to show you. Ain't 32 motherfuckers [starting NFL quarterbacks] better than me."
AB staying active on Twitter
Brown, always eager to keep his name in the news, is also vying to replace Shannon Sharpe on Undisputed.