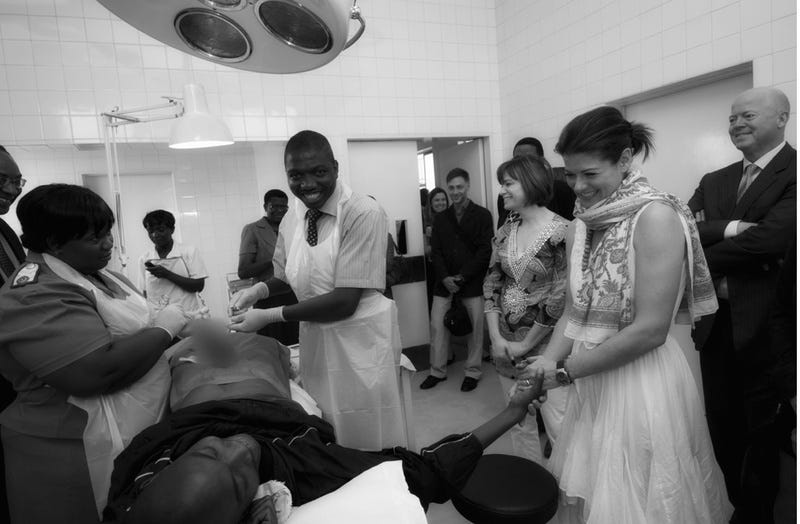 Because no one reads the newspaper, and SportsCenter's anchors are too perky for this early in the morning, Deadspin combs the best of the broadsheets and the blogosphere to bring you everything you need to know to start your day.
(Ed. — Yeah! How about that for a wake up image? This has to be the happiest penis surgery photo ever taken. Sorry I'm late. That JWB will sneak up on ya.)
• At one point, those scrappy kids from North Philadelphia, the Temple Owls, appeared as if they were actually going to WIN the FreezingAssCold Bowl in Washington D.C., but UCLA sobered up just in time. [Philly.com]
• Speaking of Bowl games, The U could not stop the Badger in the Florida Citrus Bowl. [ESPN]
• Oh, you want more 2009 retrospective lists? Check out Steady Burn's comprehensive rundown of the best sports blog posts of 2009. [Steady Burn]
• And here's a favorite from the ongoing "Where did you get your Tiger email from?" pile: "this is what I got, for whatever it's worth.
it is signed on the bottom. I have no way of knowing if this is a real person.
it came to me from "Mr. CoCola" in Rome, GA. He was the largest Coca Cola bottler in the world when he and two cousins sold out some years ago.
Margo" Brilliant.
*****
Good morning. It's (not Ash) Wednesday.