Drew Magary's Thursday Afternoon NFL Dick Joke Jamboroo runs every Thursday during the NFL season. Email Drew here. Buy his book here. 
If you've watched the playoffs, you've probably seen the ad. It's a bunch of athletes and entertainers like Von Miller and Beck and Pharrell and Kristaps Porzingis and Aaron Rodgers and James Harden sitting at a roundtable adorned with pretty flowers and tasteful crystal stemware and making bland pronouncements about being "creators." The only thing missing is one of the Daft Punk dudes in full space gear solemnly nodding along to everything being said. This is an ad for shoes but, of course, it can't just be about shoes. It has to be about something BEYOND mere footwear, which is how you end up with empty pullquotes like this:
"Creativity is everything in today's game!"

"We're ALL creators"

"Change lives!"

"It's all intertwined!"

"The game will never be the same!"

[awkward bro lock]

You are probably inured to this kind of conference room doublespeak by now. It's the hallmark of virtually every TED talk and useless SXSW panel ever devised. And it's not terribly surprising that Silicon Valley's inane self-seriousness had bled into the sports world. It's trickled down from ownership to front offices and finally to athletes. This is how you end up with Kevin Durant investing in a startup called Rubrik, and Joel Embiid embracing "Trust the Process" as a personal mantra, and Miller and Drew Brees putting seed money into something called Fanchest. It behooves these companies to get athletes on board as their highest-profile investors, because it adds both coolness and awareness to the cause. And the athletes, in turn, get a bump in legitimacy from the business community.
The problem is that athletes have been easy marks FOREVER. I could go back every year in time and unearth some instance of an athlete being hoodwinked out of millions of dollars by some shadyass businessman. It happens all the time because a lot of athletes, justifiably, aspire to be more than athletes. They are unique among white collar professionals in that the bulk of their earning power is concentrated in their 20s and 30s. They need to have a next thing, both financially and psychologically. Leagues actively encourage such long-term planning. So it's perfectly understandable for a dude like Cam Newton to want to have a personal brand that has a shelf life that extends well beyond his playing career.
And there are any number of opportunists and scumbags ready to capitalize on that need. Because, despite having noble aspirations, too many athletes lack the savvy to know when they're getting taken. A lot of them, frankly, are dumb…and are easily lured in by goateed entrepreneurs telling them the direct opposite. Nothing productive or inspiring actually happens in that stupid ad. It's just a vehicle to sneak in some glamour shots of feet in between all the nonsense. But the ad still pushes the omnipresent, niced-up corporate lie that talking about inspiration is its own form of inspiration. There should be a big question mark and then PROFIT in big letters at the end of this thing. On a purely aesthetic level, it's disheartening to see a bunch of otherwise lively and fun celebrities volunteering to spout Rovellisms and treat them as an expression of creativity.
G/O Media may get a commission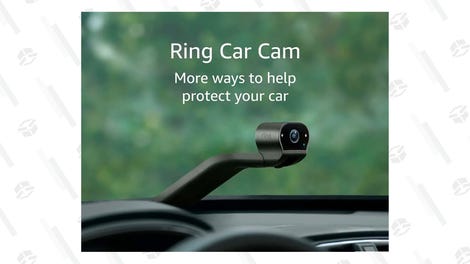 The gross reality is that the savviest ex-athletes are the ones who have transitioned over from being defrauded to doing the defrauding. Derek Jeter is currently gutting the Marlins under the guise of reinvention. LaVar Ball eschewed big company sneaker deals for his boys in order to start his own fake sneaker brand. Tom Brady wants you to buy a shitload of expensive rubber bands and properly alkanized water to help cure your cancer. These are men who have discovered a genteel, polite way of committing grift…the kind athletes often end up on the wrong side of.
So buyer beware to you, the football fan in need of new kicks. On the surface, it's encouraging to see your favorite players attempt to transition to a whole other level of CREATING and what not. But the truth is that the athletes you should trust most are the ones who aren't trying to sell you anything at all.
The Games
All games in the Jamboroo are evaluated for sheer watchability on a scale of 1 to 5 Throwgasms. And during the playoffs, I pick the games because Vegas clearly has NO IDEA about any of these spreads. They're giving out free money to you people and only sharps like ME know it! 
Five Throwgasms
Vikings (-4) 35, Saints 20. No reverse jinxes. No fatalism. I may as well just buy in full-throat and pick my team to win the whole fucking thing. Given that the Vikings drew the toughest out of this round, this is probably unwise. As a bonus, if the Vikings lose this particular game and Case Keenum plays poorly they will then be faced with the most impossible free agency decision in league history. But fuck it! I AM ALL IN. [does the obnoxious SKOL chant]
Patriots (-13.5) 40, Titans 17. Pats fans have become Gamergaters. That great Seth Wickersham article came out last week and I guarantee you that most Pats fans didn't bother to read the fucking thing before crying out ESPN FACKIN' HATES THE PATS in every comment section of every website. There has always been a measure of delusion to being a sports fan. The refs are biased against your team. The announcers are biased against your team. The COMMISSIONER is biased against your team. Everyone is out to get you. If your team never wins anything, you delude yourself into thinking those shadowy forces are conspiring to hold them down. And if you team wins a LOT, you delude yourself into thinking that they won in SPITE of those shadowy forces and deserve super extra credit for overcoming them.
But five titles have essentially broken Pats fans' brains, allowing them to take that delusion into heretofore unexplored dimensions. Every time I think I can't be surprised by their obnoxiousness, they prove me wrong. You and I already live in a bad-faith society, where MAGA turds cry outrage over things that don't really outrage them, and leave FAKE NEWS at the top of any news item they don't care for. This is no different. Is it possible that Tom Brady is a vacuous dork who buys into pseudoscience and has occasionally irked his coworkers as a result? Of course it is. But Pats fans would rather ignore that in favor of blind, reflexive bitching. I mean, look at this tweet:
God, what a penis. Now there's a man who lives to prop his feet up on a conference room table. Bored with just straight winning, these assholes have to conjure a new bogeyman every season to keep themselves interested. And it doesn't matter if that bogeyman is real or not (it most often isn't). All it takes is another fan out there to be like DURRRR YEAH YOUR RIGHT ESPN HAS HAD IT IN FOR THE FACKIN' PATS THIS WHOLE TIME DURRRR and that's enough to block out every other rational voice you might hear. What I'm saying is that Pats fans belong in prison.
Four Throwgasms
Steelers (-7.5) 20, Jaguars 19. I know the Jags obliterated the Steelers the last time they visited Heinz Field, but I cannot get last week's Blake Bortles performance out of my head. The Jags made it as easy for Bortles as they possibly could—every pass called was a rollout with one target located roughly 0.3 yards away from him—and he STILL sucked shit! It was hypnotic. I'll never get over it. It wasn't some loud playoff collapse like what happened with Jake Delhomme. It was a quiet display of near helplessness. Very excited to see what he has planned for an encore.
Three Throwgasms 
Eagles (+2.5) 5, Falcons 3. One of these underdogs is gonna win a game this weekend so I may as well put on my stupid hat and trust Nick Foles to reverse fart his way into the NFC title game. By the way, if the Eagles and Saints meet in that game, we could bear witness to the triumphant return of the FUCK DA EAGLES girl…
Remember Fuck Da Eagles girl? Heather Rothstein owned the Internet for a good seven minutes back in 2007. I wonder where she is now, and if she still thinks the Eagles should get fucked. I bet she does. Anyway, on to the random crap:
• It's hard not to focus on the fact that Oakland gave Jon Gruden an insane $100 million package, but I just wanna look back for a second on Gruden's MNF career. Because while Gruden ended his tenure in Tampa as a mediocre coach, he was an even MORE mediocre broadcaster. He got that job to become, ostensibly, the face of televised football. Like, the goal was to have Gruden become the next John Madden—adorning the cover of video games and cereal boxes and discount plastic footballs—and he never ever came close to that. The number of graphics packages that ESPN designed around Gruden's corny nicknames and turns of phrase ("GRUDEN GRINDER") were both strained and embarrassing. I know people liked QB Camp a lot, but none of that charm translated to the booth. And frankly, a lot of those segments seemed to exist so that Gruden could get his rocks off bossing potential draftees around.
He puffed up pretty much every coach and QB to appear on screen and was only interesting when he silently bristled at bad calls. And yet, Gruden ended up the highest paid employee at ESPN mostly because his colleagues were in such awed rapture of his ability to eat tape. I have little doubt that Jon Gruden loves football as much as the next psycho coach, and I am impressed, in a way, with his need to lock himself inside a video room with nothing but a bottle of water and a day-old tuna sandwich. I'm glad he could identify a Spider 2 Y Banana whenever it came up on screen. But none of that made him all that fun to listen to. Gruden was forever emblematic of a football culture that takes itself deathly seriously most of the time, and is even more awkward and strange in the rare moments when it does not. I won't miss him.
I already know ESPN will replace Gruden with some pud of slightly lesser stature, but I really do hope they learn from Tony Romo's success and hire a guy who's genuinely enthusiastic for these games without being a fucking weirdo about it. Too often, networks feel compelled to hire either humorless tape eaters or WACKY guys like Tony Kornheiser whose job is to force limp gags into the telecast that no one asked for. Just hire someone normal. Or hire Cutler and let him broadcast every game while drunk.
• I went to my parents' house for Christmas and on Christmas Eve, we all went to church. It was the entire crew: my parents, my wife and kids, my sister and her family, and brother and his family. So we get to the church and we sit in the back because kids are loud and unruly and you never know when you might have to discreetly pull one of them out of the chapel to curse at them. My kids got dressed in nice clothes and sat politely for the processional and I was heartened that they were so behaved.
And then…someone barfed. Not any of our kids. But out in the lobby, I saw some mom tending to a kid that had just yakked all over the floor. And the smell was wafting in. The whole back of the chapel started to smell like barf, and so we spent the entire service trying to sings Christmas hymns with barf air all around us. I nearly choked to death. If you ever feel like you need to do a bit of extra penance before ripping open your Christmas gifts, go hang in a barf church. It'll humble you.
• I should be sad the Bills got smothered by the Jags in the Wild Card round. But again, I have the Incognito factor Factor to account for. Have you ever done an image search for Richie Incognito? LOOK AT THESE GODDAMN PHOTOS. Every photo of Richie Incognito is more ludicrous than the one before it. He looks like a giant racist baby. He IS a giant racist baby. I call this one Richie Can Wait. He's the only man alive made entirely of chins.
• They had a coaches film room feed for the college football playoffs and I desperately wish they had one for the NFL, because the NFL has an equal number of lunatic coaches who would happily abandon their families for the chance to sit in a room with half a dozen other surly men and explain how they would have called the game better. For free. You could have three hours of Andy Reid eyeing the snack bowl and John Harbaugh sizing the other coaches up like prey. "Oh, you thought a screen was a good play there, huh?" I would flip over to that for a solid seven seconds before going back to the normal broadcast.
• There have been many despicable Patriots over the years but James Harrison has the potential to be the most despicable one of them all. I'm ready for him to get 2.5 sacks per game and have the announcers be like HOW DOES HE DO IT AT SUCH AN OLD AGE?! It's gonna suck.
Two Throwgasms
None.
One Throwgasm
None.
Last week's picks: 3-1 (0-4 straight up)
Pregame Song That Makes Me Want To Run Through A Goddamn Brick Wall 
"Do You Believe Her" by The Ravonettes! From Darren:
You probably know them, but for the sake of readers, they're Danish.
They really are! You know, I never actually checked out this band when they got hot, and I have some regrets. Put that fucking riff on a loop and I will tear down the highway at a very manly but also responsible 74 mph. It's my sweet spot for CROOZIN TO TUNES.
Gregg Easterbrook Memorial Haughty Dipshit Of The Week
Every day I remain aghast that the New York Times pays good money for David Brooks to fart into a jar.
People who go into the White House to have a meeting with President Trump usually leave pleasantly surprised. They find that Trump is not the raving madman they expected from his tweetstorms or the media coverage.
Oh good. NOT A MADMAN. "Wow, he didn't foam at the mouth or try to jam a finger in my ass! Good President!"
Some genuinely admire Trump. Many filter out his crazy stuff and pretend it doesn't exist.
Oh well that makes everything okay! If you ignore that the President is crazy, is he REALLY crazy? I say no.
Third, the White House is getting more professional.
FUCK. YOU.
Imagine if Trump didn't tweet.
Imagine if Trump was an entirely different person! Imagine if donuts were calorie free! Imagine if lizards had the power to heal others! Suddenly things don't seem so dire now, do they?
The craziness of the past weeks would be out of the way, and we'd see a White House that is briskly pursuing its goals: the shift in our Pakistan policy, the shift in our offshore drilling policy…
Ah yes, so glad the White House is determined to slant drill underneath your grandma's resting home. Things are getting DONE in that administration.
…the fruition of our ISIS policy…
Ah yes, and whose policy might that have actually been?
…the nomination for judgeships…
HE NOMINATED A FUCKING GHOST HUNTER.
…and the formation of policies on infrastructure, DACA, North Korea and trade.
Ah yes, The Button Doctrine. Finally... [Homer Simpson voice]... the only columnist in America that's not afraid to tell the truth: that everything is just fine.
I've noticed a lot of young people look at the monotonous daily hysteria of we anti-Trumpers and they find it silly.
Your wife. Just say your goddamn new wife said that.
This isn't just a struggle over a president. It's a struggle over what rules we're going to play by after Trump. Are we all going to descend permanently into the Trump standard of acceptable behavior?
Oh but you said he was so surprisingly not homicidal in meetings! Once again, we have some Times dipshit wagging his finger and being like, "Let's not get TOO crazy that there's a deranged crook in charge of everything!" David Brooks, you're not the one who has to suffer for any of this shit. ICE ain't deporting your primary caregiver. You're not losing your healthcare. Coal companies haven't been granted license to pump chemical runoff into your backyard. Isn't this the fuckhead who insisted he'd venture into poorer areas to gain a better understanding of disadvantaged Americans? Did he ever do that? Fuck David Brooks with a card key.
Also, props to reader Tim for sending in this missive from writer Jesse White of the Mesabi Daily News, who didn't care for The Last Jedi one bit. Was it because of the clunky dialogue? Was it the plot detours? Was it because the movie was too long? No, my friends. No, Jesse was sick to death of all the MAN HATIN' on display:
Despite what you've read - or have been led to believe - not all men are evil or sex predators or racists or man-bun wearing whiney millennials.
It's so true. Some of them also like to shoot wild animals.
Rex Ryan's Lock Of The Week: Saints +4
"Oh, men. MEN. Today I went to buy a television and those goddamn Best Buy stores are a modern miracle. They must have had three dozen big screen fuckers on one wall alone. So you know what I did? I BOUGHT 'EM ALL! I bought 'em all, took them home, and then I beamed a photo of my dick to EVERY SINGLE ONE OF THEM! It took 48 hours of wiring and I had to call the Geek Squad to pull it off. I also had to take out some drywall. But then... BOOM! I had a wall of dicks! Oh men, it was a sight to behold. It was so pretty, I took a photo of it and them beamed THAT to all the TVs. So then I had wall of WALLS of dicks! You make LBJ out from the pattern of them! You won't see that in Belichick's house! He probably just has a bunch of asshole books!"
Ryan 2017 record: 10-6-1
Player Who Deserves To Die A Slow, Painful Death
The Panthers wideouts, who are so god awful that the Panthers had to throw 68 screen passes per game to Christian McCaffrey all season long. I am 41 and I can outrun any Panthers wideout. MISTER RICHARDSON and his pouchy jowls could outrun them. It's a goddamn disgrace. If this team doesn't draft a Ridley of some sort the NFL should cancel the sale of this team and just disband them. I've had enough of Cam waiting hours at a time to wait for some hefty dude to come unglued from a defensive back.
Fire This Asshole!
Is there anything more exciting than a coach losing his job? All year long, we'll keep track of which coaches will almost certainly get fired at year's end or sooner. And now, your potential 2017 chopping block:
Ben McAdoo-FIRED!!!
Chuck Pagano-FIRED!
John Fox-FIRED!
Hue Jackson-NOT FIRED!
Jim Caldwell-FIRED!
Bruce Arians-RETIRED!
Jack del Rio-FIRED!
Bill Belichick
It really has been a banner year for firing coordinators as a way of pretending everything is gonna be okay.
Under Steve Sarkisian, the Falcons dropped 14 spots in points per game, six spots in yards per game, and Matt Ryan had arguably his worst season of this decade. So yes, it makes PERFECT sense for Sarkisian to become a hot commodity. You may as well draw a name out of a fucking hat.
Great Moments In Poop History
Reader Michael sends in this story I call TAMPOOPOO:
The year was 2004. I had been seeing my then-girlfriend for a year, and she invited me to spend Thanksgiving with her family. This was a big deal for us, and I agreed to go. Everything was going fine until the Sat. night of Thanksgiving weekend.

She has a large family, and we all decided to go out for dinner to their favorite sushi restaurant. They ordered just a ton of food for the table. At the time, I was still relatively new to eating sushi, and I just went to town on the food. I stuffed as much sushi (and beer) in my face as I could handle. It was glorious.

After dinner, we had plans to meet up with a few of my girlfriend's good friends from home. This was my first time meeting them, and I wanted to make a good impression. We met up with them at this small British-style pub and ordered a round of beers. At that point, I felt the first pains in my stomach. I tried the ignore them, but they just kept getting stronger.

I decided to check out the bathroom situation at the bar. They had a single bathroom that was just disgusting, exactly what you'd expect at a bar. I took one look at it, and decided to see if I could hold the monster in my stomach at bay.

I returned to the table, but the pain just kept getting worse. Finally, I decided to bite the bullet and take a dump. I went into the bathroom and went to close the door and realized that the lock was broken. The toilet was far enough from the door that I couldn't both take a shit and hold the door closed. I was in a state of total panic when I returned to the table. I grabbed my girlfriend and pulled her aside. I explained the situation and said "I need you to stand outside the bathroom door while I'm in there and make sure no one walks in on me." Somehow, she agreed to this plan.

I went to the bathroom and let the liquid waste just pour out of my ass. It was one of the biggest, wettest shits I've ever taken. My girlfriend tried her best to watch the door for me, but she failed to stop at least 2 people from opening it and catching a shot of me mid-dump. Luckily, her friends were not aware of any of this, as our table was not near the bathroom.

After I finished, I was sweaty and pale and in no mood to sit around and drink beer. My girlfriend told her friends that I wasn't feeling well, and we got out of there. I barely even ended up talking to them, as I think I spent more time in the bathroom than I did sitting at the table.

In the end, my then-girlfriend is now my wife. We've been married for 10 yrs and have 2 kids. After she agreed to stand guard of the bathroom door while I took massive sushi diarrhea, I had to marry her.
You sure did.
Gametime Snack Of The Week
CTC BLASTED Shreds. This ain't your grandpappy's shredded wheat. No sir, the people at General Mills fucking CRUSHBLASTED it with radical-ass cinnamon flavor. Now your bowel movements will be rastafied a good 10 percent.
I joke but I really did buy this cereal the second I saw it on the shelf. It's so chock full of canola oil that the box weighs nine pounds. They really did CTC the shit out of every bite. I was impressed. They also have a peanut butter one that probably ties your rectum into a sailor knot. In general, I would like more foods to be blasted with things. Improve any salad by running it through some sort of ranch dust car wash. WHY SAYS NO?
Gametime Cheap Beer Of The Week
KÜL! Oh my god what in the living fuck is this shit? From Mark:
KÜL!! Beer so cold it needs an umlaut. Seriously, I thought $0.27 beers had gone the way of parachute pants and David Hasselhoff's dignity, but lo and behold these beauties were just hanging out in a La Crosse, WI Woodman's store, practically begging to be loaded into the trunk of my car. It's a deal at twice the price!!

I was expecting this budget brewski to taste like paint thinner and smell like badger piss, but was shocked to find it close to tolerable. Certainly the tastiest 27-cent can of beer I've ever drunk in my 19 years of legal alcohol consumption. We cooked bratwurst with it, and ate like kings for less than the price of a McDonald's Happy Meal.
Color me intrigued. That is the Mötley Crüe of chilled lagers and I am ready to give myself over to it. What I would have given to be in that product naming meeting. YOU TALK ABOUT PEOPLE BEING CREATORS!
Jim Tomsula's Lifehack Of The Week!
"People talk about the gutter like it's a bad place, but what do you got with a gutter? Okay, you got running water. You strain that through a sock and it's perfectly drinkable. You also got leaves. You know the street value of those leaves? I can patch any car's floorboards with gutter leaves and just a little saliva. And when people accidentally drop a Starburst or two, where do you think that goes? That's right: the gutter. Some of the best people I ever met, I met in the gutter! Like Sewer Jake, and Storm Drain Annie, and Manhole Jim, and Gutter Bob. Those guys'll make you a leaf hut as good as any of them four star hotels."
Sunday Afternoon Movie Of The Week For Browns Fans 
The Lost City Of Z, a rare instance of a movie adapted from a really great book that ends up being great on its own terms. Plus, it has so many good mustaches in it. This whole movie is just a parade of stately facial hair. Really drives up the stakes. Also, Twilight guy is in this movie, and he's good! I want Twilight guy to be my righthand man on all of my ventures deep into the dark, forbidding heart of the jungle.
Gratuitous Simpsons Quote
"I'll never trust another old person."
Enjoy the games, everyone.