Welcome to Better Know An Umpire, an effort to educate ourselves on the human elements who have ultimate decision-making power over some 2,500 Major League Baseball games a year. (All cumulative statistics are through the 2011 season, unless otherwise stated.)
Name: James Hoye
Uniform number: 92
Age: 41
Height/weight: 6 feet, 185 pounds
First year as MLB umpire: 2003
Total MLB games worked through 2011: 989 (home plate: 235)
Previous experience: New York-Penn League, South Atlantic League, Florida State League, Eastern League, International League
Career ejections: 12
No-hitters called: None
Over/under record (2003-2011): 83-102
Hated in: Oakland
Notable alleged blown calls: Giants-A's, May 19, 2012; Brewers-Diamondbacks, October 2, 2011 (Game 2, NLDS).
G/O Media may get a commission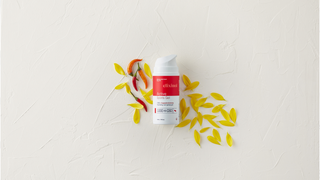 Claim to fame: For getting lumped together with fellow crew member Jim Joyce any time there's a blown call.
Scouting report from Major League Umpires' Performance, 2007-2010, by Andy Goldblatt:
Between 2007 and 2010, no umpire worked more innings behind the plate than James Hoye. That's because [from 2007 to 2009] he was a Triple-A call-up, so he lacked union protection and could be worked to death. ... Hoye's 2010 results changed him from an umpire with a pitchers' strike zone and hitters' run production to an umpire with a neutral strike zone and pitchers' run production.
Scouting report from @uublog:
James Hoye is one dumb fuck. Not as dumb as Charlie Manuel, of course, but still.
Average K/9 (2011): 14.7
Average BB/9 (2011): 6.5
Sample PITCHf/x strike zone: April 28, 2012. Diamondbacks star Justin Upton was less than thrilled with Hoye's strike zone, which was quite erratic all afternoon.
True fact: Graduated from Ohio State in 1994 with a degree in computer science.
Strike 3 call:
To check out other installments of Better Know An Umpire, click here.