The Big 12's board of directors unanimously voted to withhold from Baylor a quarter of the conference's annual revenue distribution payment—the money Power Five conferences make from their various TV and advertising deals. The fine is temporary, however, as according to the statement, Baylor will get all the lost revenue back when a third-party investigator deems the necessary changes have been made within the negligent Baylor athletic department, which ignored multiple reports of sexual assault levied against members of the football team.
The full statement:
The Big 12 Conference Board of Directors voted unanimously to withhold one-quarter (25 percent) of future revenue distribution payments to Baylor University, pending the outcome of third-party verification review of required changes to Baylor's athletics procedures and to institutional governance of its intercollegiate athletics programs, among other matters.

"The Board is unified in establishing a process to verify that proper institutional controls are in place and sustainable," said University of Oklahoma president and Big 12 Conference Board of Directors chairman David Boren. "Effective immediately, the Conference is withholding 25 percent of Baylor's share of any future revenue distribution until the proper execution of controls is independently verified. By taking these actions the Board desires to ensure that the changes that were promised are actually made and that systems are in place to avoid future problems. The proportional withholding of revenue distribution payments will be in effect until the Board has determined that Baylor is in compliance with Conference bylaws and regulations as well as all components of Title IX."

Baylor was not included in the Board vote and will be responsible for all associated costs.
Baylor president David Garland released a statement on the university website shortly after the conference's announcement, confirming that the school will not fight the temporary fine and adding that the school "already had planned to hire an outside auditor."
The conference's decision comes just over a week after another lawsuit filed against Baylor was made public and reported that in just four years, members of the football team committed 52 rapes. The suit also cites five specific instances in which a member of the coaching staff was notified but "took no action." In a completely unrelated move, former head coach Art Briles dropped his defamation lawsuit against the school last Wednesday.
G/O Media may get a commission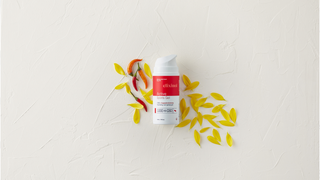 The Big 12 has not released this year's revenue distribution numbers yet, so the total amount of money to be temporarily withheld from Baylor is unknown. Based on the conference's 2015-16 financial information, Baylor received a $30.4-million payout, meaning it would stand to briefly lose $7.6 million. According to ESPN's Jake Trotter, the conference has not concluded making its 2015-16 payments, so 25 percent of those future payments will also be withheld—until Baylor convinces someone it's no longer a negligent, dangerous institution for women. Then, it will be paid back in full.