Chris Paul's departure to Houston probably spells the end of the era of the Los Angeles Clippers being a semi-serious championship contender in the loaded Western Conference. You will be forgiven, then, if you thought the next domino to fall would be Blake Griffin's inevitable departure for greener pastures. Not so!
Griffin, like a lot of dudes, was recently discussed as a potential Celtics target, and declined the player option on his contract in order to enter free agency this summer. Apparently Chris Paul leaving and taking the team's offense with him was less important to Griffin than his "legacy" in Los Angeles, according to this ESPN report:
Griffin met with team owner Steve Ballmer, president and coach Doc Rivers, special consultant Jerry West and several players at Staples Center on Friday. One person involved reportedly described the meeting as "a trip down memory lane," with players Jamal Crawford, DeAndre Jordan, Patrick Beverley, Wesley Johnson and Sam Dekker all featured in a "production."

At the end of the two-hour fete, Griffin rose and spoke, telling teammates, his coach and the owner that "I want my legacy to be a Clipper."
Ah, think of all the great times Griffin had with Sam Dekker, Wesley Johnson, and Pat Beverley. It brings a tear to the eye!
This is certainly very good news for Steve Ballmer, who is entering negotiations with the town of Inglewood to build a new arena for his Clippers, and probably doesn't want his team tanking and staring down years of irrelevance as that process plays out. I don't know! I might be able to talk myself into Griffin, Beverley, and DeAndre Jordan forming the core of a feisty, fringe playoff team.
G/O Media may get a commission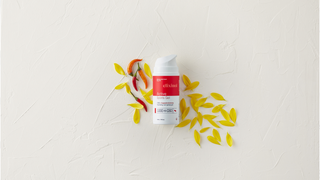 UPDATE: Team shooting might be a problem!