It ultimately didn't matter much, because there was a defensive holding call on the play that would have given the Pats a first-and-goal, but the oddest play of last night's thrilling Chiefs-Patriots game belonged to Chiefs linebacker Breeland Speaks.

With just over five minutes to play and the Pats facing a third-and-goal while down 33-30, Speaks wrapped up Tom Brady and then just ... let him go, allowing Brady to scramble into the end zone:
(It's possible that the Chiefs would have avoided the defensive holding call if Speaks had completed the sack. The penalty was called on Orlando Scandrick on the other side of the field; it looked like he held Josh Gordon early on in the play, but the flag came in late and maybe it wouldn't have come at all if the play had ended sooner with a Brady sack.)
It was a completely unnatural and confounding move to make on a football field, and everyone's mind went to the most obvious explanation: Speaks went soft because he was afraid of getting one of those harsh roughing the passer penalties that have been plaguing defensive players all season. After the game, Speaks confirmed that he was trying to avoid being penalized because he thought that Brady had released the ball:
G/O Media may get a commission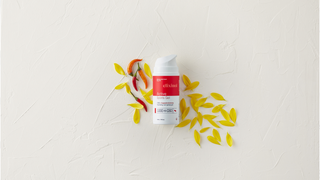 Given the penalty and the fact that the Chiefs scored on the next drive, Speaks's mistake wasn't a game-changer, but it is yet another example of how the NFL's useless rule-mongering has negative effects on the game. We've already seen one lineman send himself to the IR through unnatural contortions in an effort to avoid a penalty, and now we've seen another just let go of an opponent. This is just going to keep happening, and football will keep getting a little worse each time it does.