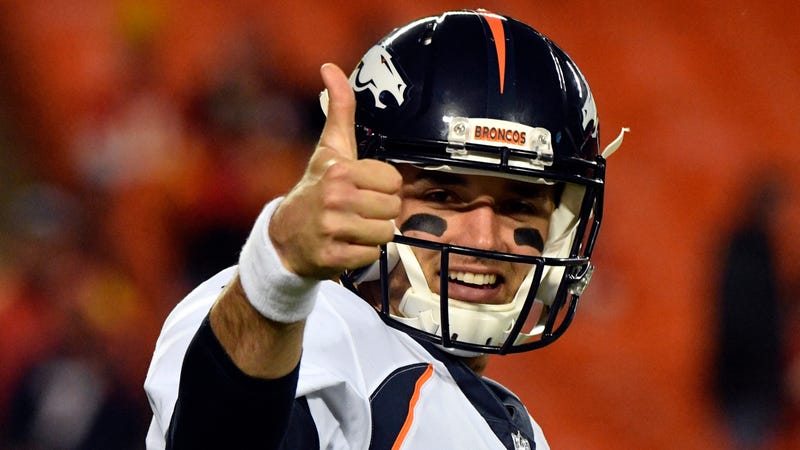 Let's do a quick rundown of what has happened to Brock Osweiler over the last two seasons: With Peyton Manning hurt for a good chunk of the 2015 season, Osweiler played in eight games for the Broncos and did Fine, leading the team to a 5-3 record and throwing 10 touchdowns. He was meant to be Manning's heir heading into the 2016 season, and the Broncos offered him a nice contract. But the Texans offered him a better contract, and Osweiler went to Houston to become a star. He did not become a star, and instead turned into one of the worst sunk costs in the whole league. Desperate to get rid of him, the Texans paid the Browns a second-round pick to absorb Osweiler's contract into their cap space. Osweiler then spent this past offseason trying to convince the Browns and everyone else that he doesn't suck, and that campaign ended with the Browns releasing him before the start of the season. Then, just 18 months after signing a contract with $37 million guaranteed with the Texans, Osweiler returned to the Broncos to back up Trevor Siemian and Paxton Lynch.

Trevor Siemian has been very bad, and Paxton Lynch is apparently hurt, which brings us to this hilarious twist of fate:
Football is the dumbest sport and I love it.