Your morning roundup for March 22, the day our road signs finally warned us of the zombie menace.
•It seems the only folks in the world surprised to see Bruce Pearl go were the actual UT students. They banded together to express their support on "the Rock," but for sure: that canvas's job is just getting started. Think the Rock after Kiffin's exit. (Photo via Twitpic)
•In a game that felt like a playoff but was not actually one, the Celtics relaxed for the first three quarters, and still blew past the Knicks. Best stat: 12 combined stitches for Ray Allen and Carmelo Anthony.
•In another game that felt like a playoff but was not actually one, the Penguins almost choked against the Red Wings. If 2 is the "most dangerous lead in hockey," the Penguins' lead was twice as dangerous. From 4-0 to 4-4, the undermanned Pens nearly blew it, but got the second point anyway in the shootout.
•Tim Duncan went down with a sprained ankle in the Spurs' win, but should probably return in time for the playoffs. Good, because I don't think anyone's paying to see Tiago Splitter vs. the Grizzlies.
G/O Media may get a commission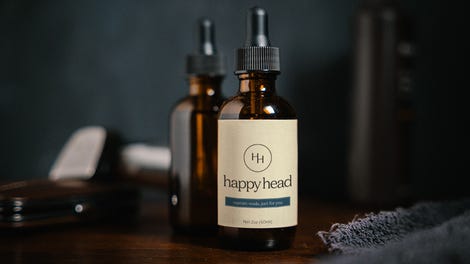 •Benches clearing in Spring Training? It's more likely than you think. The Cardinals and Nationals got together to discuss the finer points of pushing and yelling after Miguel Batista hit Ian Desmond with a pitch.
•Blah blah blah not trading Carson Palmer, says Mike Brown. This despite the fact that he doesn't want to stay in Cincinnati, and his receivers don't really want him there either.
•The Eagles, on the other hand, might want to part ways with Kevin Kolb as quickly as possible, if someone's indeed offering them a first-round pick for him. Maybe they can get McNabb to be the backup.
•Lawrence Taylor will be forced to register as a sex offender. So, if you really want an autograph, he won't be that hard to find.
Recently On Deadspin
A few stories you might've missed.
Monstars: Bugs Bunny and crew get credit for saving the universe in Space Jam, but they don't get the credit they deserve for playing an excellent basketball game. Our Harvard friends break down the box score to put their ratios — and Shawn Bradley's zero points — in context.
Playing Through: Erik Kuselias is up to his old tricks at the Golf Channel, according to co-workers who claim he's having an affair with his morning co-host.
Yelling: Spain brings us what might be the greatest end to a basketball game ever, make even better by an announcer who's reduced to tears by the end.
Multitasking: Who says Southern California hockey fans aren't passionate? One Kings fan managed to flip off the coach without dropping his baby.