Cameron Jordan—Pro Bowler, first-team All-Pro, serious candidate for defensive player of the year—loves shit-talking the Panthers. The DE has had ample opportunity, with the Saints beating Carolina three times this season, including Sunday's 31-26 playoff win. He's gone back and forth with Cam Newton all season, and after yesterday's dominant game, Jordan turned his sights on the pass-rusher's other natural enemy, his counterpart on the O-line, left tackle Matt Kalil. And Jordan's dismissal of "the other Kalil brother" was borderline cruel:

"I don't know his first name, Speedbump. Let's call him Speedbump McGee. That guy ... I think Ryan Kalil is a hell of a player, and Matt Kalil, speedbump."
Jordan is free to talk a big game, because he had a big game: Three tackles, including one for loss, two passes defensed, a sack, two additional hits on Cam Newton, and a QB hurry. But Jordan was merely the most visible piece on a Saints defense that constantly subjected Newton to Venusian levels of pressure. Newton was largely forced to stay inside the pocket, given little time to throw, and even briefly knocked out of the game—and perhaps lastingly out of sorts.
David Onyemata got the big hit on Newton here, but it was DT Tyeler Davison, aided by the disorganized blocking of a line feeling (decoy) pressure from the linebackers, who slipped past Ryan Kalil in milliseconds, blew up the play before it could get started, and was credited with the sack.
"You could feel the crowd get into it right there," Davison said. "You could feel the momentum swing right there, so I was just happy to come through right there."
G/O Media may get a commission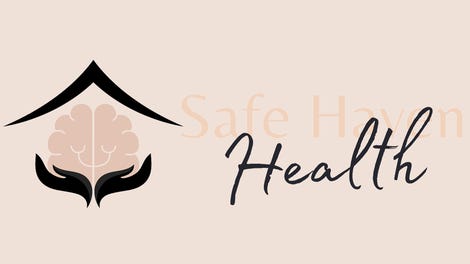 Addiction counseling
Safe Haven Health
Newton went into the concussion protocol (the Panthers said he was fine and it was just a eye injury, which, okay), so the play might've had a much bigger impact on the game's outcome than even thwarting that one drive. It was also emblematic of how the Saints defense thrived all game and indeed all year, getting to the QB through a combination of confusion-inducing schemes and straight bull rushes.
Cam Jordan's big moment on the game's final series was more of the latter. A second-and-10 with 41 seconds remaining, Jordan went through Daryl Williams with a textbook swim move, and with Williams hanging on for dear life, bulldozed Christian McCaffrey backward, right to Newton. How do you get to a quarterback when rushing four against six pass blockers? Having a Cam Jordan in there helps.
It would prove the game's crucial play. Newton was called for intentional grounding, moving the ball back 13 yards and resulting in a 10-second runoff.
Two plays later, fourth-and-23, the game on the line—it's be an act of faith and of unorthodox aggression to call a blitz, rather than focus on coverage. But that's exactly what the Saints did, bringing safety Vonn Bell, who was untouched on his way to the quarterback. (He got there a split second ahead of Jordan, who had again embarrassed his man.)
"That's D.A. (defensive coordinator Dennis Allen)," defensive tackle Sheldon Rankins said. "D.A. is always saying if you're confident in yourself, it's not a risk to call a blitz in a crunch-time situation. He's confident in us. He's confident in the guys he has out there. He's confident in his play-calling ability.
These are not the same old Saints. Though the offense is still a monster, led by the ageless Drew Brees and the league's best running back duo, it's Dennis Allen's defense that has them heading to Minnesota for the divisional round. The Saints are one of the more aggressive teams in the league in the percentage of blitzes they bring, but it's not just that—it's a new-look secondary that's giving the pass rush more time, and it's a plethora of creative schemes, often disguised, that have O-lines unprepared for what they're about to face. New D-line coach Ryan Nielsen has changed things too, including the reinstitution of regular pass-rush periods in practice.
The Vikings' pass protection has generally been very good—with exceptions—but this is a very different Saints defense than the one that got torched (by Sam Bradford) in the teams' Week 1 meeting. And would you look at that—if the favored Falcons take care of business in Philly, the Saints would play the rest of their games in domes, for as long as their season lasts.