Carlos Tevez had about 40 million reasons to love his cushy, high-paid life with Chinese Super League club, Shanghai Shenhua. But, as readers of this site well know, Tevez hated living in China, hated the food (though not so much as to prevent him from packing on the pounds), and hated the soccer culture. His disdain was reciprocated by his less than adoring fans. Thankfully for all involved, Tevez has finally left China for a return to the club of his heart, Argentina's Boca Juniors. And he has some typically blunt things to say about his days spent in the East.
Tevez sat down for a long interview with TyC Sports, and he discussed some of the things he experienced in China and why he decided to return to his homeland before sucking every cent out of the two-year, $40 million contract he signed with Shanghai. Not only did Tevez admit that he always intended on returning to Boca—the club where he got his start as a player and which he left Juventus to return to in 2015 and subsequently departed once again in favor of Shanghai two years later—but he knew immediately that China was not the country for him. From La Nación:
"I came back because the neighborhood is what I am. They love me for what I do on and off the pitch. I feel good, I'm at peace. When I landed in China, I realized that I wanted to go back to Boca, I was on vacation for seven months. That's why when I signed the contract in China I put the Boca clause in. I always had the instinct, I knew I was going to come back."
Though Tevez's initial signing with the Chinese Super League team he joined a year ago was met with much fanfare, the forward does not seem to be aware of how the worm had turned during his time there. It makes all the sense in the world that fans would fall out of love with a superstar player taking home an enormous check every week who nonetheless only managed to play in 16 matches while scoring a measly four goals, his rare appearances on the pitch interspersed with public complaints about this or that and dubious "injuries" and revelations that recovering from his dubious "injuries" might've involved something like going to Disneyland with his family while his teammates were busy playing important games. Tevez, though, believes that he was beloved all the way till the end. From ESPN:
"My face said it all. What was I doing there? It would have been easy for me to stay [another year]. I was there as an idol."
G/O Media may get a commission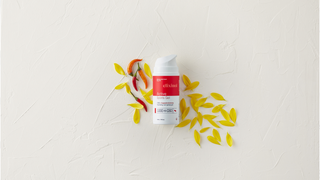 And from La Nación:
"I was like an idol, I had the number ten shirt, the captain's armband, but there are other things, other factors that affect your mood, your desire."
Regardless of how he was received in China, Tevez is back at Boca where he is genuinely beloved and will continue to be no matter how many goals he doesn't score or how many pounds he gains or how many faces he breaks. Welcome back home, Carlos. Your true fans have missed you.