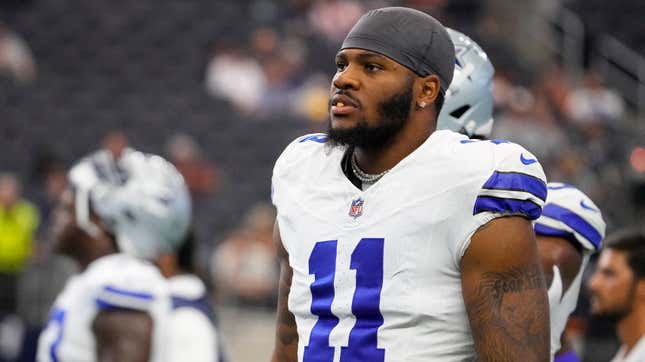 It's that time of year when the NFL is back, and teams have reported to training camp while the preseason gets underway. This is also the time when four out of five analysts will attempt to sell you on the Dallas Cowboys' chances of winning the Super Bowl. Most fans who have paid attention to the NFL long enough know better than to believe this rhetoric. But there could be more realistic hope this year if you've noticed how the Boys are operating in camp. The level of intensity and sense of urgency seems elevated.
Are the Cowboys that good or are the Giants that bad? | Agree to Disagree
Fights and skirmishes in football practice are nothing new, but something feels different about the Cowboys this year, even with this fight between the offensive and defensive lines. We see this with other teams more frequently than with Dallas. It never really feels like the intensity is set at a high bar for the Cowboys. Micah Parsons even got in on the action, coming to the aid of one of his fellow defenders.
Throwing jabs at another man with a helmet on is never wise, even if there's a protective cushion surrounding it. But the point comes across loud and clear. This Cowboys defense is taking no prisoners, teammate or not. We had the incident between Trevon Diggs and Dak Prescott earlier in camp, and now we have the defense literally beating up on the offense. At the least, this means the defense is ready to come out and compete for that No. 1 ranking in the NFL.
The defense has been up there the past couple of years since they drafted Parsons and hired Dan Quinn as defensive coordinator. Now we need to see if that intensity is enough to carry over to the other side of the ball. If the offense shows up this season behind Prescott with the same vigor as their defense, Dallas might finally make it back to an NFC title game.