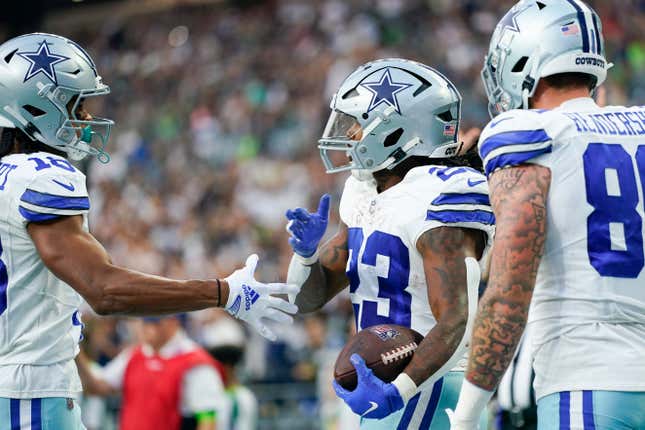 The Dallas Cowboys are the most polarizing team in the NFL and possibly North America. How else would you explain the fascination with their brand? It doesn't matter that they haven't even made it to the final four of the NFL postseason in nearly 30 years. NBC Sunday Night Football analyst Cris Colinsworth confirmed what the world already knew during his recent appearance on The Dan Patrick Show.
America's team chokes! Cowboys blow it in Green Bay
"And yet, if NBC had their choice, we would do 17 Dallas Cowboys games."
Of course, this is something we all know already. Dallas is frequently on SNF and pulls the best ratings of the season whenever they are in the national spotlight. They are the team everyone loves to hate. There is no middle ground with the Cowboys. You either love or hate them. If you ever meet someone indifferent to the Cowboys, they aren't football fans. Every NFL fan has an opinion on "America's Team," whether it's glowing or blasphemous.
Either way, Dallas is the NFL's most marketable team. Never mind that they can't make it to the NFC title game. The NFL is waiting for the Cowboys to make it back to the Super Bowl so they can spend two weeks telling us how great they are and how long the road to redemption has been. NBC is in the business of producing quality television that produces enormous ratings. No other team can consistently give them the ratings they desire besides Jerry Jones' Dallas Cowboys.
Whether Dallas wins 12 games or six, it never matters. People watch them in droves. It's similar to Floyd Mayweather in his prime. Some loved him, many hated him, but they all watched. The Cowboys are captivating in everything they do. Win, lose, or draw. We'll all be tuned in to watch Dallas either triumph or implode in Week 1 on Sunday Night against the New York Giants. And they'll probably set another rating record in the process.