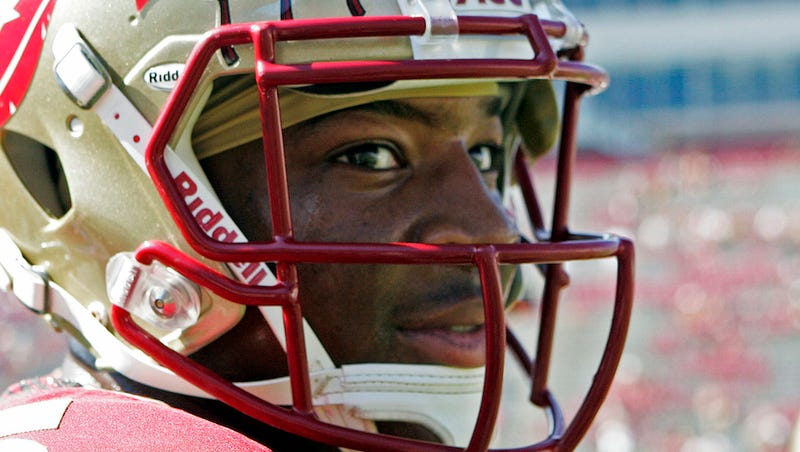 A DNA sample taken from the underwear of the accuser matches that of FSU quarterback Jameis Winston, according to a report obtained by ESPN.
The rape kit was taken on Dec. 7, 2012, the night the woman told police that she had been sexually assaulted. But the analysis on Winston's DNA wasn't performed for months—ESPN doesn't give a date, but says Winston "recently" provided a cheek swab to authorities.
This is only evidence that there was contact between Winston and the accuser that night (and puts to rest that bizarre "the police report said the suspect was 5'11", so it's mistaken identity" argument), not that a crime was committed. But it's just about the only thing resembling actual unbiased evidence that's come out—the case so far has played out publicly with a series of back-and-forth statements between Tallahassee police and the accuser.
On Tuesday it was claimed that the investigation into the alleged assault had been declared "inactive" when the woman said she didn't want to pursue charges. Yesterday, the woman's attorney fired back, claiming detectives on the case urged her to drop it because Tallahassee is "a big football town." The statement from the attorney also said police had refused to collect DNA from Winston before the investigation became "inactive" in February, a claim seemingly backed up by the news that a swab was only taken recently.
At a press conference last night, Tallahassee police chief Tom Coe reiterated the department's side of the story, and said the investigation became inactive "when the victim in the case broke off contact with TPD and her attorney indicated she did not want to move forward at that time."
Winston met with the media yesterday, but as has been the case since news of the investigation broke last week, Florida State informed reporters he would only answer questions about football.
Test links Winston's DNA to accuser [ESPN.com]