A visiting teenager was found unconscious in a portable toilet after tailgating celebrations for Duke's win over Virginia on Saturday. The university will now brainstorm different gatherings that reflect "the class and spirit for which Duke is known." Right.
Larry Moneta, vice president of student affairs at the university that haters love to hate, Dukies love to defend, and haters hate anyways, wrote in a campus-wide email Monday night that tailgating "has long lost its value as a pre-football, spirit building activity and has become increasingly dangerous in every iteration." The game-day tradition is banned for Saturday's match up against Boston College, but there is no official word yet on the Nov. 27 game against North Carolina.
The Duke Chronicle reported that the teenager was found after the tailgate had mostly broken up, and the incident can probably be attributed to bad hosting, bad judgment, and too many cans of Keystone Light. Duke's tailgating guidelines "limit" student groups to 30 cases of beer or nine cases per vehicle, and each person who walks into the area is limited to a six-pack of beer. Anyone who attends must display a "DukeCard," and each Duke student is permitted one guest. It's unclear if there is any check whatsoever for underage drinkers.
A disappointed senior told the Chronicle that tailgate was "one of the primary reasons" she came to Duke, and I think that sentiment is perhaps only tangentially related to actual Duke football games. Still, canceling an event that allows students to congregate and get very intoxicated seems like a band-aid for a bigger problem that isn't really specific to Duke. If this is the M.O. on Tobacco Road, then why didn't the Duke administration ban PowerPoints?
G/O Media may get a commission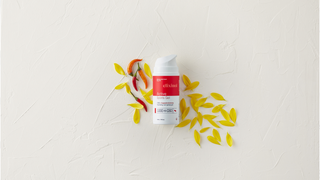 Duke suspends student tailgating after teen found unconscious [News & Observer]
You can find more fascinating Duke tailgate photos at the Chronicle's website. Photo above by Christina Peña.