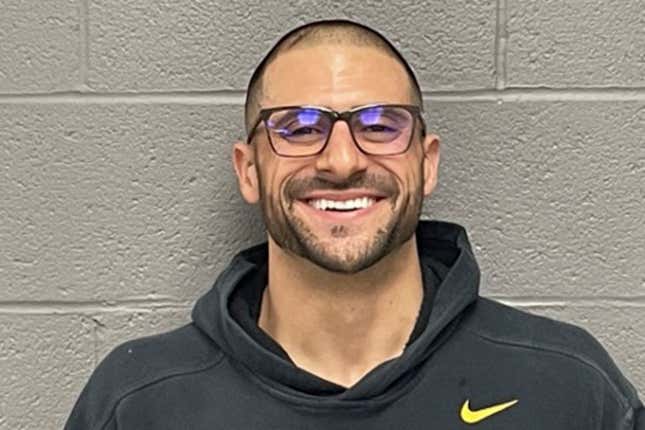 There's not much to this story other than to recall the time when DJ Hernandez, brother of Aaron Hernandez, threw a brick at ESPN. The sibling of the New England Patriot no Mass-hole wants to acknowledge was ordered re-arrested Tuesday after failing to show up to a court hearing related to the brick tossing, which occurred in March.
If you don't remember, DJ allegedly took an Uber to the Mothership's headquarters in Bristol, Conn., and flung a message in a brick at the complex.
The piece of paper read:
"To all media outlets,

"It's about time you all realeyes [sic] the affect media has on all family members. Since you're a world wide leader maybe you could lead how media and messages are delivered brick by brick. Clean it up!

"Yours truly, Dennis J. Hernandez."
I mean, what a legend, and if Hernandez is truly on the lam, I hope he leads the authorities on a tireless chase. I haven't rooted this hard for a criminal to avoid apprehension since Martin Freeman was on his way to Zihuatanejo. Fuck an arrest warrant. Give this man the Medal of Merit — and his family a break — for his invaluable service to humanity.
I just hope the incident doesn't sidetrack DJ's life. I know a guy who turned a misdemeanor weed possession charge into jail time because he couldn't pass a piss test, and to this day I still wonder who let him procreate.
If ESPN is really bleeding money as the layoffs indicate they are, may I suggest selling tickets to let people heave objects at their headquarters and/or on-air talent? There are a couple of other media outlets I'd pay to throw a brick at, and it feels like a sustainable revenue model.
I'd shell out $30 to shoot Pat McAfee with a paintball gun right now. Shit, I'd even skip lunch and do it on my own time.