Proving The Brushback's prediction a mere two months before it launched, several sources have confirmed that "ESPN Hollywood" is being cancelled by the end of the week. (The good folks at Sports Business Daily informs us the last day will be Friday, January 27, a week from Friday. This means "ESPN Hollywood" will end the same day as The Black Table, which makes us unusually happy.) The show debuted on August 1 of last year, to, uh, well, we wouldn't call it "fanfare" exactly. More like "indigestion."
The sad part about this: Eva Longoria is going to have to find an entirely new "Mexican bike cop" to hang out with. And we'll never get to hear the real scoop of what really went down on the set of "Glory Road." We wish Mario Lopez the best of luck in his next career, whatever his first one was.
And man ... the information we're gonna lose on Matt Leinart's friendship with Nick Lachey. We can't go on. Can you?
ESPN Hollywood's Daily Dish [Download.com]
(By the way, we also hear that "Teammates" has been cancelled too. We can't catch a freaking BREAK today.)
G/O Media may get a commission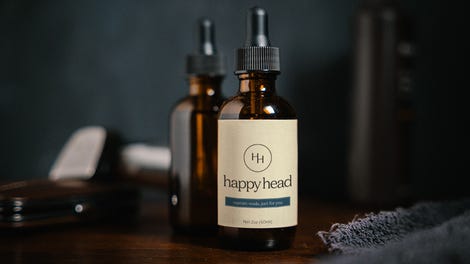 (UPDATE: ESPN has now officially announced the cancellation. The full release is after the jump.)
"ESPN Hollywood," ESPN2's daily news and entertainment show, will cease production effective Thursday, Jan. 26. The LA-based half-hour show, hosted by Thea Andrews and Mario Lopez, debuted August 15, 2005.
"We were pleased with ESPN Hollywood's ability to capture the cross currents of sports and entertainment but our research and the ratings clearly suggest that a daily show may have been too much," said John Skipper, ESPN executive vice president, content.
The company will devote production resources as necessary to provide continuing content and reports to many of the network's existing shows including Cold Pizza and SportsCenter.
Starting Monday, Jan. 30, a 30-minute Best of Mike and Mike daily show will debut in the 6-6:30 p.m. ET time slot on ESPN2. Also on that day, Quite Frankly with Stephen A. Smith will move from 6:30 p.m. to its new late-night time period of 11 p.m.