Cameroon are Africa's darlings and have qualified for the World Cup seven times, more than any other nation on their continent. This year, they'll be sending a familiar squad of hardened veterans with some young upstarts sprinkled in to Brazil. But this summer is also different, because it'll likely be the last time we see legend Samuel Eto'o don his nation's shirt on the world's biggest stage.
Eto'o debuted for his country at 16, and a year later played in the 1998 World Cup. Cameroon returned in 2002, but surprisingly missed the 2006 tournament in Germany. They crashed out in the group stage in 2010, but this year, despite a shaky performance in qualifying stages, they have a decent chance to extend Eto'o's run just a while longer.
Roster
Goalkeepers: Charles Itandje (Konyaspor), Sammy Ndjock (Fetihespor), Loic Feudjou (Coton Sport)
Defenders: Nicolas Nkoulou (Marseille), Benoit Assou-Ekotto (Tottenham Hotspur), Aurelien Chedjou (Galatasaray), Henri Bedimo (Lyon), Allan Nyom (Granada), Dany Nounkeu (Besiktas), Cedric Djeugoue (Coton Sport)
Midfielders: Alex Song (FC Barcelona), Stephane Mbia (Queens Park Rangers), Joel Matip (Schalke), Jean Makoun (Rennes), Eyong Enoh (Antalyaspor), Landry Nguemo (Bordeaux), Edgar Sally (Lens)
G/O Media may get a commission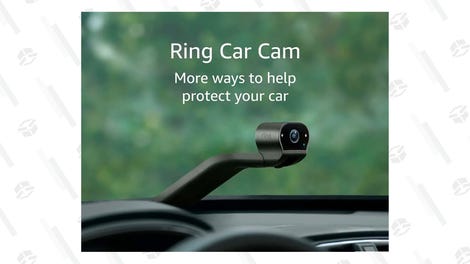 Forwards: Samuel Eto'o (last club: Chelsea), Benjamin Moukandjo (Nancy), Pierre Webo (Fenerbahçe), Fabrice Olinga (Zulte-Waregem), Vincent Aboubakar (Lorient), Eric Choupo Moting (Mainz)
Nickname
Les Lions Indomptables
FIFA World Ranking
56
Manager
Volker Finke
Players to Watch
Samuel Eto'o, Forward
Eto'o, with 56 goals in 117 national team appearances, is the best Cameroonian player ever (by a long shot, Roger Milla notwithstanding) and one of the best African players of all time.
Eto'o is Cameroon's captain, their leader, their talisman, but he's also 100 years old. He's 33, but inarguably an old 33—whether figuratively or literally—and his best is behind him. Though he still scores goals, he no longer scores at will. Though he still plays with a psychopathic passion and drive, he's no longer the freakishly athletic marauder that he once was. And ultimately, Cameroon's best player and one of the greatest players of this generation is now nothing more than a very good player.
Cameroon have players all over the pitch, but their fluid offense and dangerous counter flow through him. Sometimes, he'll drop so deep that he's used as an escape hatch out of the back, and links play to the midfield. Other times, Eto'o will drift to the sideline, receive balls, and whip them back into the box.
He'll still do these things; the only question is how well. For all his running, Cameroon's defense is vulnerable, and they'll need to score a lot to advance out of their group and beyond. As their all-time scoring leader, Eto'o will be relied on heavily to score first. If he can, the Indomitable Lions can break hearts. If he can't, at least they'll be able to say they were there.
Alex Song, Defensive Midfielder
Since the 2010 World Cup, Alex Song has blossomed, and he is one of the best players on Cameroon. Song plays in front of the back four, sweeping left and right to break up play, clog passing lanes, and serve as an escape valve out of the back four. He's tall, strong, and tireless. But what makes Song special is his passing ability. When he's playing well, he's one of the best passers in the world. Though he almost never scores for club or country, Song has the ability to loft balls over and thread balls through opposing back lines
But to play well, you have to play. And since moving to Barcelona from Arsenal in 2012, Song has ridden pine, backing up Spanish midfielder Sergio Busquets. This past season, he only started 12 La Liga matches, and featured in just seven more. For players like Song who rely on speed of thought, defensive positioning, and meshing with their attacking players, that sort of long hiatus can be devastating for form. And for the Indomitable Lions to have a shot at getting out of their group, Song—who's as known for his offensive prowess as being pulled out of position in defense—will have to be ready to dominate the center of the pitch from the opening whistle.
Tactics
Let's get this out of the way: Cameroon are talented and deep, especially through the middle. Centerbacks Aurelien Chedjou and Nicolas N'Koulou are solid in the back, Alex Song, Stephane Mbia and Jean Makoun make up a resolute midfield, and players like Pierre Webo, Vincent Aboubakar, young Fabrice Olinga, and the legendary Samuel Eto'o will all be vying for time up front. They're talented, and have players all over the pitch playing in the best leagues in the world. They're shockingly athletic, with size and speed to burn. Ultimately, though, their tactics, introduced by German manager Volker Finke, will decide their fate.
Finke managed German side SC Freiburg from 1991-2007, and he's seen in some circles as revolutionary for changing the game two decades ago. First, he was one of the first to use two defensive midfielders in front of his backline, and he also was one of the first to introduce high-pressure defending all over the field.
Cameroon have implemented both since Finke took over in 2013. Finke never had much use for wide players, and Cameroon play a narrow 4-4-2. with either one or two holding midfielders. It's a pretty fluid formation, and Eto'o in particular has the freedom to go wherever he wants in search of the ball.
The Indomitable Lions used to be a fearsome counterattacking team who dropped off, absorbed pressure, and then exploded. Cameroon are still capable of that, but now Finke has his side pressing all over the field, harassing opponents in their defensive third. The advantage is that when you press in your opponent's half, turnovers can immediately lead to chances. It's better offense through better defense.
But there are tradeoffs. Pressing high is also be dangerous because it can overextend your defense. Defense is supposed to be tight, compressed, with players clogging passing lanes and marking men. This is easy to do, sitting in your own half, but when you press high, your defense also has to push up to prevent gaping holes in the midfield.
This is where Cameroon struggle. They start off fast, but if opponents can find and exploit gulfs in the midfield, it's going to be a rough three matches and an early flight home.
Group A Fixtures
All times Eastern
June 13, noon: Mexico vs. Cameroon at Estadio das Dunas
June 18, 6 p.m.: Cameroon vs. Croatia at Arena Amazonia
June 23, 4 p.m.: Cameroon vs. Brazil at Nacional
Complete Group A Previews
Brazil | Croatia | Mexico | Full Archive
---
Screamer is Deadspin's soccer site. We're @ScreamerDS on Twitter. We'll be partnering with our friends at Howler Magazine throughout the World Cup. Follow them on Twitter, @whatahowler.
Top image by Jim Cooke; photos via Associated Press and Getty.