Your morning roundup for March 21, the day shots were fired over the price of a Beefy Crunch Burrito.
• Duke coach Mike Krzyzewski won his 900th game yesterday against Michigan and is now two wins away from surpassing the mark of his evil mentor, Bob Knight. The Wolverines had possession down two and with about ten seconds to play, but Darius Morris's runner missed off the back of the rim, and the axis of evil continues to rotate, its unearthly dark hair firmly in place. The Tarheels escaped a close one and advanced with an 86-83 win over Washington, and in an ending in which a free throw and an unsympathetic five-count saved the day, Arizona beat Texas.
• There were also a lot of upsets in the tournament yesterday — enough, even, to inspire CBS Sports to run a "Tiny Dancers" story on its main page this morning. There are four double-digit seeds in the Sweet 16 this year, and two of them are from Richmond, Va., which is the same tournament representation as the entire Big East. In the Southwest division, No. 10 Florida State will play No. 11 VCU, No. 12 Richmond will try to take down No. 1 Kansas, and in the East division No. 11 Marquette will play No. 2 North Carolina. No, we still don't really care how fucked your bracket is or how bad the ratings will be, because this has all been really fun to watch.
• Former Kentucky coach Billy Gillispie was hired to replace Pat Knight at Texas Tech, and not, as ESPN reported it, Texas A&M.
• In Sunday's Los Angeles marathon, a 400-pound sumo wrestler became the heaviest person to complete a 26.2-mile course. Kelly Gneiting crossed the finish line after 9 hours, 48 minutes and 42 seconds of walking-running. You may have missed this story while you were sitting on your couch enthusiastically criticizing the play of 20-year-old college kids, so, there it is.
G/O Media may get a commission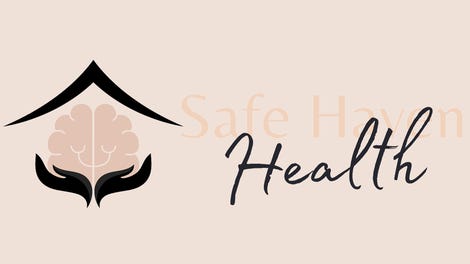 Addiction counseling
Safe Haven Health
• The Knicks are kind of falling apart, but unfortunately, nobody will cry about it. Amar'e Stoudemire told reporters that the only way New York will win is by playing like they did before Carmelo Anthony and Chauncey Billups came to the team and suggested that the newcomers had to buy into the system. "Absolutely, absolutely, that's the way we're going to win,'' he said after the Knicks lost to the Pistons 99-95 on Friday night. And then on Sunday, the Knicks lost to the Bucks, 100-95. Mike D'Antoni simply said it will not be "all campfires and singing." Melodrama ho!

• Some first-round scores from the women's tournament: 75-39, 90-45, 99-34, 87-47, 76-46, and 66-30.
Photo via jose3030.
Recently On Deadspin
A few stories you might've missed this weekend.
Mergers & Acquisitions: Tiger Woods has himself a new ladyfriend, and Elin Nordegren has herself a new mansion.
X-Men: Charlie Davies, who survived a car accident that looked like this and who has a scar from where doctors had to peel off his face, scores two goals in his return to competition.
Cussing: Danica Patrick gets run into the wall and would like to know what the fuck that was.
Foul: Care to watch the Butler-Pitt ending for the 5,293,981st time?
Crying: Kid gets showered in Plexiglass. Kid cries. Kid gets put on YouTube.