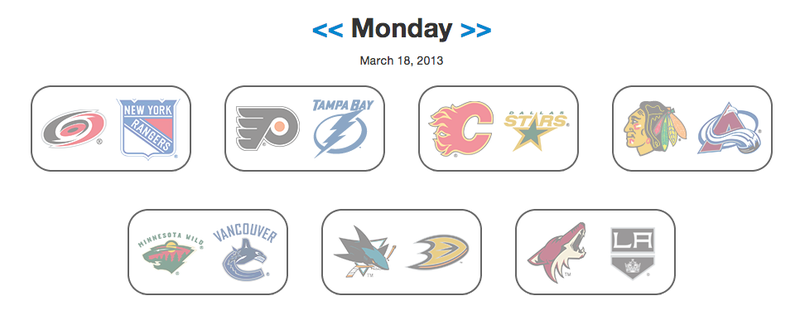 Hockey fans: do you go to sleep before the West Coast games end? Want to relive the action, the back-and-forth scoring, and the game-winner without ruining the drama? Do we have the site for you.
Last week we discovered the magic of dynamic NBA box scores, that let you watch the games play out on the stat sheet without spoiling the result. Don't Tell Me The Score aims to do something similar for NHL games, but instead of staid statistics, DTMTS gives you video highlights, all building up to...what?...You don't know until you watch, and that's the beauty.
There's no new tech at work here. DTMTS merely embeds NHL.com's videos, but presents them in such a way that you don't have to click past spoiler headlines and game recaps to reach them. A simple idea, elegantly executed. The only thing it can't hide is whether Ondrej Pavelec got shelled again, because of course he did.