Welcome to the Deadspin 25, a college football poll that strives to be more democratic and less useless than every other preseason poll. Leading up to the college football season kickoff, we will give you previews of the 25 teams that you, the readers, voted to be most worthy of writing about. Now, No. 19 Florida State. 

The best sports movies according to Toheeb Jimoh
There aren't many times in life that one can say, out loud, that they feel bad for the shitheads that are Florida State fans. When Deondre Francois went down with a broken leg in Week 1 last season, it almost slipped out.
Francois wasn't perfect as a redshirt freshman, but he was certainly entertaining and productive enough to compete in the ACC. Instead, the Seminoles had to rely on true freshman James Blackman to sling the ball, a harrowing situation that yielded results poor enough that head coach Jimbo Fisher decided this year was the one to jump from Tallahassee. In December, with the regular season finale yet to be played and Florida State teetering on the edge of bowl eligibility at five wins, Fisher confirmed reports that had been flying around throughout November, officially signing a 10-year deal with Texas A&M and trashing his Christmas tree.
Just like that, Fisher and the eight years he needed to amass 83 victories and one set of meaningless state champs rings were archived to the history books. Take a moment, if you need it; reflect on all the good times, all the times Fisher recruited and hired and mentored the highest quality of people he could surround himself with, for it could be a long time before Florida State sees a man of his caliber in charge again.
G/O Media may get a commission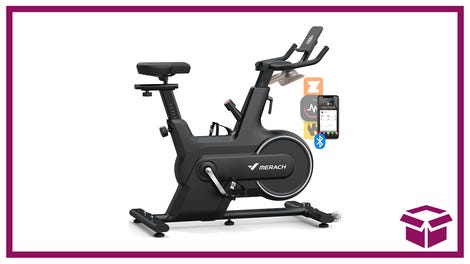 14% off + Coupon
Merach Indoor Cycling Bike
Until then, Willie Taggart will have to do. Taggart jumped at the Florida State gig after a single season in Oregon spent trying to pull the Ducks out of the dumps—it's hard to say whether it worked, but he managed more wins than the guy before him and cashed in as soon as he could. Well, as soon as he could after he stupidly gave a reporter the cold shoulder, hired a former player abuser in Jim Leavitt, and distanced himself from winter workouts that put three athletes in the hospital.
Downsides notwithstanding, Taggart seems like a good fit coaching-wise for Florida State. He worked on this kind of project already when he turned around a directionless South Florida program in just four years, going from 2-10 to 11-2. One of the reasons he landed the job was because Florida State knows he already has connections with high schools from the panhandle to South Beach. The Seminoles' ceiling is a bit tougher to reach than USF's, but the general concepts required to reach it are the same—targeted recruiting in one of the nation's recruiting hotbeds; developing a sustainable two-deep system on defense; and upgrading an offense so that it can more than the bare minimum needed to match a regularly stellar defense.
Taggart enters his first season with a roster than can be nicely described as young and hungry; if you were feeling more unkind you'd say they are talented but unproven. Big changes coming down the pipe, namely the implementation of a spread offense.
The quarterback situation is a good one. Francois returned to full participation status for the first time in 11 months this past Monday. For the time being, Florida State is holding a competition for the starting position under center—per the Orlando Sentinel, Blackman was the first one to take snaps with the first-team offense, with Francois stepping in after him. Francois is a redshirt junior with proven in-game ability while Blackman is entering his second year with no terrible knee injuries on his record. They should be fine with either, assuming Blackman retained the crash course he received last season. But I think Francois will be the way to go for this particular squad, if only because he's actually led a 10-win squad before and the rest of the offense is pretty green.
D.J. Matthews has been pegged as a favorite to break out of the receiver corps this season after a quiet year as a true freshman. The shifty 5-foot-10 wideout is as fast as fast gets on this squad, and should pair with returning leading receiver Nyqwan Murray to create mismatch nightmares across the ACC, though be on the lookout for Tamorrion Terry to also have his number called.
In the backfield, sophomore running back Cam Akers returns after compiling a 1,025-yard rookie season, complete with seven scores on the ground and one through the air. The "2" of the 1-2 punch, Jacques Patrick, is also returning from a seven-touchdown season in which he managed 748 yards. The duo are primed to have another productive season, especially since Florida State seems interested in using Francois's legs more under Taggart.
The Florida State offense, as it exists this season, is not expected or depended upon to be a weekly 50-point unit, at least not yet. The Seminoles are spreading their offense out with a young offensive line and a whole bunch of talent waiting to explode in the skill positions. Truth be told, this bunch is going to be scarier than hell in 2019; if they can learn themselves up by Week 5's matchup with Miami, Florida State might actually be looking at a bounce-back season. It's safe to assume the questions that need answering lay with the offense, because the defense is a damn rock.
Not a single team topped 35 points against FSU last year. The Seminoles still lost six games, including one in which they let Boston College hang 35 on them, but the structure of the defense was rarely the issue. Rather, it was untimely injuries, a coach that wanted out, and a shoddy offense that did them in.
The line will be anchored by the defense's best player in end Brian Burns. The junior will be looking to rebound after a mediocre sophomore season. Burns finished with 9.5 sacks in his rookie year but followed it up in 2017 by posting just 4.5 sacks and 48 tackles. "Just" is doing a lot there, but this is Florida State, after all; defenders aren't exactly known for underperforming, here. Burns will be joined by Demarcus Christmas or sophomore Marvin Wilson, whose had one of the better springs of the returning linemen.
Behind Burns, the linebackers took a hit in the offseason—Matthew Thomas, the team's leading tackler last year, and Ro'Derrick Hoskins were lost to graduation, while Emmett Rice is coming back from a knee injury that kept him out all spring. Rice will be trying to earn a starting spot alongside middle linebacker Dontavious Jackson, who dropped five pounds and has been touted as one of the most improved players heading into fall camp.
The defensive secondary should, like a great many Florida State secondaries, be devastating. Running primarily out of a Cover 4, this year, the impetus is on whoever starts at strong-side safety to cover a whole bunch of field; it's looking like it's going to be Cyrus Fagan. The corner position, meanwhile, will be held down by Stanford Samuels on one side, while the other belongs to what appears to be yet another star corner in junior Lavonta Taylor. If there's one thing this bunch needs to improve on, it's takeaways—in 2017, Florida State's secondary combined for nine picks; in 2016, Tarvarus McFadden picked off eight passes by himself.
A Guy To Know
Levonta Taylor is basically everything you want in a top-flight corner. He packs a punch on crossing routes, displays excellent burst when the ball's in the air, and he has the speed to make offense pay when that ball ends up in his hands.
Losing a player like Derwin James, the do-everything safety now lining up in the starting lineup of the Los Angeles Chargers, can set a secondary back a couple years. While position responsibilities differ, having that one defensive back on the field that you know will fly to any errant or tipped passes, a ballhawk in the truest sense of the word, makes a world's difference. Not just for the defense, but for how the opposing offense plans around said defense.
Taylor should be that player for Florida State this year. ACC offenses should be scared to throw at his side the field. As long as he stays on his current track of progressive year-to-year improvement, this year looks to be the one Taylor etches his name in Florida State's memory.
The Assistant Coach Tweet Of The Day
The Deadspin 25 is only six teams in, but every single one of these searches has turned up a coach just postin' about some meat. I love it.
Can They Make The Playoff?
Florida State has the talent to make the playoff, but Taggart's team is still very young and in its first year under a new coach, running new systems. Most detrimental to their playoff hopes, though, is a rough, backloaded schedule. In theory, that's a good thing—past the opener against Virginia Tech, the Seminoles have the opening five weeks to get their shit together and head into the Miami clash 5-0. If they can do that, win or lose to the Hurricanes, it'll help a second-half stretch that includes a run of a home game against Clemson and then two away games at N.C. State and Notre Dame.
For now, the answer is a pretty confident no, but that doesn't mean this group can't be the 10-win program it wants to be come December.
Schedule
Sept. 3: Virginia Tech
Sept. 8: Samford
Sept 15: @ Syracuse
Sept. 22: Northern Illinois
Sept. 29: @ Louisville
Oct. 6: @ Miami
Oct. 20: Wake Forest
Oct. 27: Clemson
Nov. 3: @ N.C. State
Nov. 10: @ Notre Dame
Nov. 17: Boston College
Nov. 23: Florida