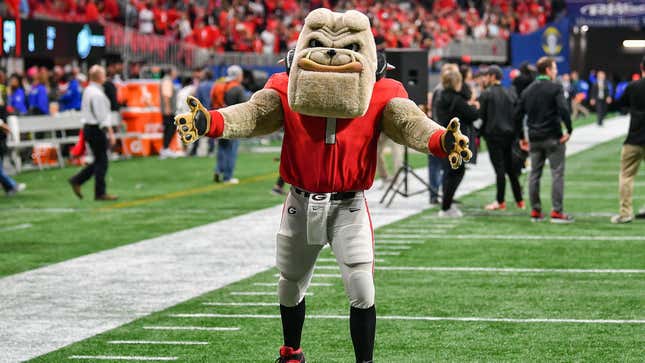 Before officially playing a snap for the two-time-defending-national-champion Georgia Bulldogs, one of their star incoming freshmen is drawing more negative off-field attention to the team. Defensive lineman Jamaal Jarrett was caught on a live stream making a racially insensitive comment toward Asians while watching the NFL Draft on Thursday night.
5 Richest active NFL players | Money Mondays
After Georgia's NFL team, the Falcons, turned in their draft card, the pick was announced by Chris and Shane, who belong to Kansas City's chapter of Big Brothers Big Sisters of America. Shane is seemingly of Asian descent.

Jarrett is allegedly the one speaking in the video, which was streaming from his Instagram account, and hoped for Bulldog alumnus Jalen Carter to stay in the Peach State. Before the Falcons' choice of former Texas running back Bijan Robinson was announced, the person speaking in the video clearly said: "Come on you Asian! Ching chong," although no face was shown in the video. Jarrett's voice can be heard at length here, as opposed to the 7-second clip. The comment made allegedly by Jarrett expectedly and justly garnered plenty of negativity.
Updated: Jarett took to Twitter to apologize.
"I feel ashamed by my actions that have caused tremendous hurt and pain, especially to those in the AAPI community, and I truly do apologize," the freshman wrote.
Jarrett is still listed on Georgia's online roster and was a participant in the team's spring practices as an early enrollee. The Bulldogs nor Jarrett have commented on the incident. Carter was selected No. 9 overall by the Eagles, the pick after Jarrett's alleged slur was uttered. Jarrett was expected to be in contention for playing time in his first year in Athens, replacing plenty of talent that has transitioned to the NFL.