Hugh Freeze, a man whose horniness (or "moral turpitude," if you're a university official tasked with announcing his firing) got him shit-canned from Ole Miss a month out from the 2017 college football season, is now not so sure his dick is the only thing to blame for his unsuccessful job search.

Freeze spoke at the Little Rock Touchdown Club for the third consecutive year on Monday evening; you can watch his full speech here. While there, the college-coach-turned-cautionary-tale-turned-speech-giver addressed the escort scandal that cost him his job, saying he didn't honor his wife and that he "was wrong," though he didn't get into specifics. This all came after about 20 minutes of telling a few well-rehearsed recruiting and coaching stories.
The scandal took place about 14 months ago, and in the time since, Freeze hasn't been able to land a gig, at least not one in his old conference. That brought Monday's discussion to the topic of SEC commissioner Greg Sankey's recent decision to nix Nick Saban's attempt to add Freeze to his coaching staff as a co-offensive coordinator. The SEC bylaws maintain that the conference has the ability to weigh in on personnel matters concerning anyone who's engaged in "unethical conduct."
But during a Q&A session after his speech, Freeze made clear he isn't sure that his actions would have warranted the cold shoulder had he just made those late-night calls a few years earlier:
"I think the climate in America the last year probably affects a lot of administrator's decision making. If they don't take the time to really hear what our story is, they probably can come quick to make some type of judgement. Maybe that happened. Maybe it didn't."
G/O Media may get a commission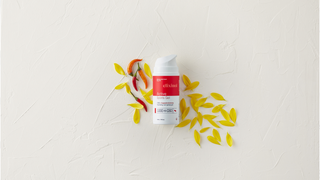 The obvious subtext here is that Freeze believes were it not for the #MeToo movement, he would have been welcomed back with open arms, although such a belief only betrays Freeze's apparently dim understanding of what the #MeToo movement is about. But it's not surprising to see a self-righteous asshole like Freeze let something like a basic understanding of what's going on in the world around him stand in the way of finding something other than himself to blame for his problems. Never change, Hugh.