There was a lot going right for the Texans yesterday, as they beat the brass off the Titans 45-21. Ryan Fitzpatrick threw for six touchdowns; DeAndre Hopkins caught nine balls on nine targets for 238 yards and two touchdowns; and in a week of blowouts, flatlined Tennessee's Win probability under 20 percent in the first quarter, and kept it there. But those are all secondary concerns, because to anyone watching closely, J.J. Watt was a one-man Star Destroyer.
The box score tells you enough to get across that Watt had a great game—he had a strip sack and fumble recovery, and scored a touchdown on offense, and pressured the hell out of the Titans QBs. But because pass rush stats are so subjective, different sources have different stats. The ESPN standard box score has Watt down for three solo tackles, two sacks, one tackle for a loss, and six QB hits; Pro Football Focus put him down for two sacks, four hits, four hurries, and three "stops;" my amateur viewing of the game came up with threeish hurries, four hits, and the two sacks.
Just on the surface, that's a fantastic stat line, even against a team as bad as the Titans. At PFF's reckoning of 10 total sacks/hits/hurries, Watt was messing up 28.6 percent of all Tennessee dropbacks, on his own. But even that doesn't tell it all. Watt dominated this game in such a unique way from the defensive end position that it's worth going over in more detail.
By my count, the Titans ran directly at Watt just twice all game, and a few other times he chased a runner out of his lane before he even committed, forcing him inside for a short gain. The Titans QBs also held the ball for 2.5 seconds or more just seven times, going to quick passes out of shotgun to neutralize the rush. While Mettenberger hasn't thrown deep a ton this year, he's done well when he has, and virtually no offense is going to be able to thrive for long when its running backs are shying away from one side of the field and the quarterback is on a fast timer to get the ball out before Watt can get to him.
Here's a drive-by-drive summary of how J.J. broke the Titans.
Titans Drive 1
Result: 2 plays, interception
Watt wasn't directly involved in the pass rush or interception, but he occupied two blockers, freeing a fifth rusher to pressure up the middle and rush the throw.
G/O Media may get a commission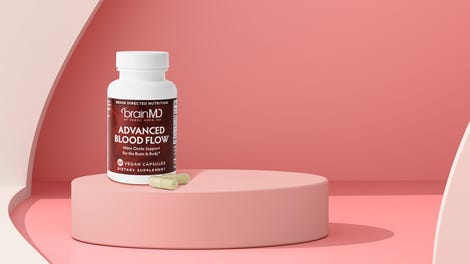 Titans Drive 2
Result: 8 plays, punt
Watt pressures Mettenberger early in the series and nearly gets a sack, but Mettenberger scrambles for a first down. On third down, Watt draws a hold (he's tackled out of the hole) on what was a first-down run. After the penalty, he pressures Mettenberger, who escapes but checks down to an underneath receiver who doesn't pick up the first. Punt.
Titans Drive 3
Result: 8 plays, punt
Watt pressures up the middle and hits Mettenberger as he throws, nearly forcing an interception, but the play is called back for illegal contact. But on the ensuing third down, Watt pressures again, and Mettenberger airs the throw to the open Nate Washington. Punt.
Titans Drive 4
Result: 8 plays, punt
Working mostly out of shotgun, Mettenberger gets his first sustained drive of the day. But on second-and-3 with around 1:20 left in the half, Watt gets a 14-yard sack (initially ruled an incomplete pass) to stick with Titans with third-and-17, which they didn't convert. Punt.
Titans Drive 5
Result: 2 plays, end of half
Titans only run two plays, one a deep ball that's nearly intercepted, and one a short pass. Watt hits Mettenberger on the second.
Titans Drive 6
Result: 7 plays, touchdown
Mettenberger still working out of the shotgun, gets a little time and moves the ball. He hits Dexter McCluster down the right seam for a 36-yard touchdown.
Titans Drive 7
Result: 3 plays, interception
Watt nearly deflects a little play-action screen on the right side on second down, but doesn't quite get there in time. He hits Mettenberger, who leaves the game and doesn't return. On the next play, he rushes from the opposite side and affects Jake Locker's pass to the flat, which is intercepted.
Titans Drive 8
Result: 8 plays, punt
The Titans followed the previous interception by scoring a defensive touchdown on the first play of the Texans' drive. Locker keeps working out of shotgun, but when a false start puts Tennessee in third-and-12, Watt pressures up the right side and runs him into a sack by Tim Jamison.
Titans Drive 9
Result: 4 plays, punt
The Titans begin airing it out, missing on three deep balls. Watt pressures up the middle on second down on a pass that sails, and nearly gets around the corner on third. Punt.
Titans Drive 10
Result: 3 plays, fumble
Watt beats a rare single blocker and strip-sacks Locker, recovering the fumble.
---
Watt didn't play much after that drive, but the final two Tennessee possessions ended in an interception and a garbage time touchdown.
Some of the above shows up on the stat sheet, some doesn't. But just remember that while J.J. is a minor statistical miracle all on his own, his actual impact on the game is even grosser than the numbers can show.
Photo via Getty