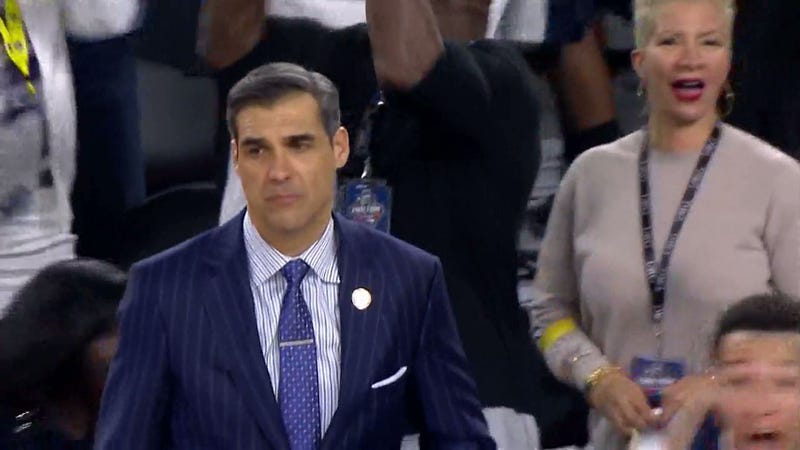 When Kris Jenkins hit his buzzer-beating three, everybody lost it. Villanova dogpiled on the court, fans in Houston screamed, people in bars across America went crazy, and even Charles Barkley jumped for joy.
But for longtime Villanova coach Jay Wright, it was just another day at the office. He mouthed "bang" as Jenkins put up the shot, and as it went in and chaos reigned around him he simply walked down the sideline, unemotional, after the biggest win of his 21-year head coaching career.
Afterwards, Wright explained that he was in "coaching mode," and preparing to have his team defend in case there were still a few tenths of a second left on the clock for North Carolina to attempt a game-winner of their own.
Prudent, probably, but also unsatisfying. I hope he let out a couple of screams after he got back to his hotel last night.