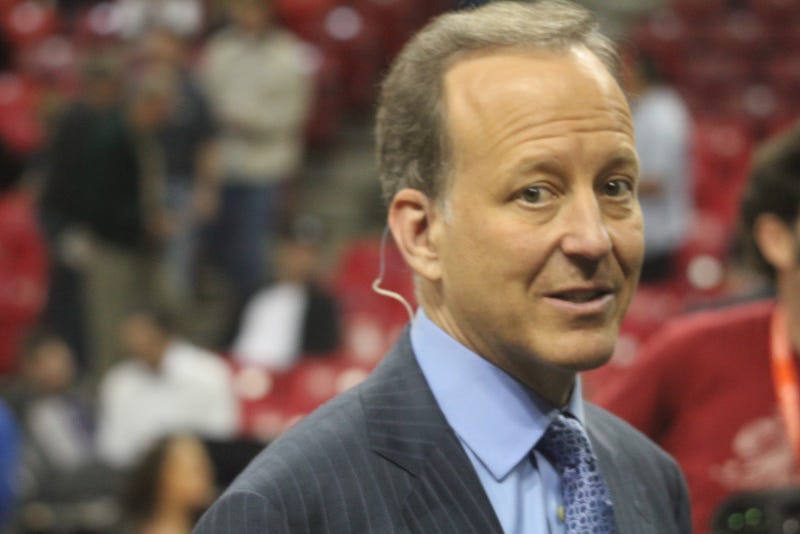 USA Today reports that Jim Gray, infomercial host and occasional sports commentator, has been pulled from Golf Channel's broadcast of this week's Northern Trust Open. On Thursday, Gray took part in a profanity-laden screaming match with Bobby Brown, Dustin Johnson's caddy, after Johnson nearly missed his tee time and took a two-stroke penalty.
This comes after an incident in August in which Gray lit into Corey Pavin after the golfer accused Gray of misquoting him. "You're a liar," Gray told Pavin, with his finger pointed at the golfer's face. "You're going down."
And last we checked in with Gray, he was doing a terrible job at what he thinks he does best, broadcasting.
At least there was a bit of good news for Gray this week: Albert Pujols just might become a free agent this winter. The Decision 2011, here we come!
Jim Gray yanked from Golf Channel's Northern Trust coverage [USA Today's Game On]